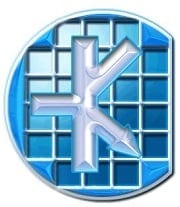 Canada
Comport Data offers analog, mixed-signal and digital IC design, layout, testing and manufacturing using CMOS, BiCMOS and Bipolar technologies and processes.
Services
Mixed-Signal ASIC Designs Portfolio, ASIC Design, ASIC Testing, Products, Comport Data, Comport Data Contact Form
View vendor page
Denmark
DELTA provides IC design, semiconductor testing, distribution, and complete semiconductor manufacturing services to some of the world's best known brands.
Services
ASIC Design, Testing and Packaging, Qualification and Failure Analysis, Supply Chain Services, GLOBALFOUNDRIES Channel Partner
IP Cores
RFID analog front-end
View vendor page
USA
Pacific Microchip Corp. is a privately held IC design company founded in 2006 and headquartered in Los Angeles, California USA.
View vendor page
Canada and USA
XtremeEDA, founded in 2002, is a North-American based provider of design and verification services for the semiconductor industry.
Services
Digital Design Verification (DV), Digital Microarchitecture, Design, & Implementation, Analog Modeling & Mixed Signal (AMS) Verification
IP Cores
Security & Encryption, Standard Interconnect and Communication Protocols
View vendor page