France
HCM.SYSTREL is a semiconductor assembly and test house (back-end services).
Services
Wafer Treatment, Assembly Services, Ball / Column Attachment, Hybrids Design and Manufacturing, Full Back-end Turnkey Solution, Environmental Test and Lab Analysis
View vendor page
USA
IC Failure Analysis Lab is a full-service provider of Failure Analysis and Qualification services to Semiconductors, Medicals, Telecommunications, and Automotive companies.
Services
Failure Analysis, Reliability and Qualification Testing
View vendor page
Canada and USA
XtremeEDA, founded in 2002, is a North-American based provider of design and verification services for the semiconductor industry.
Services
Digital Design Verification (DV), Digital Microarchitecture, Design, & Implementation, Analog Modeling & Mixed Signal (AMS) Verification
IP Cores
Security & Encryption, Standard Interconnect and Communication Protocols
View vendor page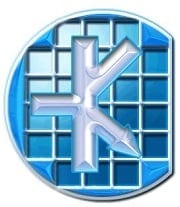 Canada
Comport Data offers analog, mixed-signal and digital IC design, layout, testing and manufacturing using CMOS, BiCMOS and Bipolar technologies and processes.
Services
Mixed-Signal ASIC Designs Portfolio, ASIC Design, ASIC Testing, Products, Comport Data, Comport Data Contact Form
View vendor page
UK
Fast Turn IC Packaging (Same Day Turn Around Possible) & High Performance IC Packaging for Space & Other Hi-Rel Applications.
Services
Fast Turn IC Assembly & Packaging, Hi-Rel IC Assembly & Packaging, Flip Chip Assembly, Wire Bonding & Ribbon Bonding, Package Design Services
View vendor page
The Netherlands
MASER Engineering is an independent engineering service company and We offer Reliability Test and Failure Analysis Services to the semiconductor and electronic systems industry.
Services
Qualification Services, ESD & Latch Up Test, Failure Analysis Services, Focused Ion Beam (FIB)
View vendor page
Germany
RoodMicrotec provides SCM, Test, Qualification, Failure Analysis and Engineering services to automotive, aerospace, industrial, consumer, medical markets and fabless companies.
Services
Supply Chain Management Services – Turnkey Solutions, Engineering services, test program development, Qualification & Reliability investigations, Optomechanical qualifications, Failure & Technological analysis, Device testing, device programming, end-of-line services
View vendor page
Denmark
DELTA provides IC design, semiconductor testing, distribution, and complete semiconductor manufacturing services to some of the world's best known brands.
Services
ASIC Design, Testing and Packaging, Qualification and Failure Analysis, Supply Chain Services, GLOBALFOUNDRIES Channel Partner
IP Cores
RFID analog front-end
View vendor page
USA
Open-Silicon provides System-Optimized ASIC Solutions, from Concept to Volume Production.

Services
ASIC and SoC Design, Prototyping and Validation, Production, Packaging, Testing, Product Engineering
IP Cores
Interlaken Core (High Speed Chip-to-Chip Interface), HMC Controllers, MCMR FEC (Forward Error Correction) IP Core, PCS (Physical Coding Sublayer) IP, FlexE (Flexible Ethernet) IP
View vendor page
USA
ACE provides high quality advanced level FIB circuit editing, Dual-Beam imaging and atomic resolution TEM analytical services.
View vendor page
USA
Pacific Microchip Corp. is a privately held IC design company founded in 2006 and headquartered in Los Angeles, California USA.
View vendor page
UK
NanoScope is a European Focused Ion Beam Technology and TEM Microscopy service provider.
Services
Failure Analysis, Circuit Nano-edit, Reliability Testing, FIBxTEM Analysis
View vendor page
USA
Our core focus is to provide customers with semiconductor IC testing services they need. Such as ESD & LU testing, Burn-In & Product Reliability, Package Qualifications , Test Hardware and Manufacturing and ATE testing.



Services
IC Qualifications for ESD, Burn-in product, process, Reliability Qualification capability and capacity, Device Package Qualification Services including Preconditioning, Engineering and Hardware capabilities, IC Package Failure Analysis
View vendor page
USA
EAG's Microelectronics Test and Engineering team provides semiconductor and electronics design firms with test, debug, and early engineering support for new product introduction.
Services
ATE Test and Engineering, Burn-In & Reliability Qualification Services, ESD Testing & Latch-Up Testing Services, PCB Design & Assembly Services, FIB Circuit Edit and Debug Services, Failure Analysis Services
View vendor page