Chip Design Companies
The richest directory of Chip Design Companies worldwide. Find the Chip Design Companies that matches your needs.
159 results found
Belgium
Imec.IC-link is the semiconductor manufacturing division of imec. We help innovators, entrepreneurs and universities realize their ideas in silicon by providing low-cost prototyping, volume production and system integration of electronic assemblies.

More than 500 IC projects tape-out a year. Co-work with more than 300 companies and more than 700 universities.
Services
ASIC, SOC design, Foundry services, Turn key (supply chain management), Package and testing , TSMC's official VCA (Value Chain Aggregator) , MPW and mini ASIC Services
View vendor page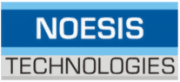 Greece
Noesis Technologies is a Silicon IP provider specialized in hardware implementation of complex telecom algorithms for wireless and wireline applications.
Services
IP Customization—System Design—Consulting
IP Cores
Forward Error Correction, Voice & Data Compression, Security, Telecom DSP, Communication Protocols & Networking, Baseband PHYs
View vendor page
Garbsen, Germany
Dream Chip Technologies is the largest independent German design service company specializing in the development and design of ASICs, FPGAs, and embedded software designs.
Services
ASIC Design and System-on-Chip, FPGA Design, Embedded Software, Evaluation Board Design
View vendor page
France
Secure-IC develops trusted computing security technologies for embedded systems to protect them from malevolent attacks and cyber threats.
View vendor page
USA
Turnkey provider of packaging design, assembly and test services. Global operations include +8M ft2 of volume production, development, sales & support.
Services
Semiconductor Packaging, Packaging Technology, Design Services, Test Services, Turnkey Services
View vendor page