Chip Design Companies
The richest directory of Chip Design Companies worldwide. Find the Chip Design Companies that matches your needs.
149 results found
Akronic provides IC design services and silicon-IP for wireless transceivers and radar sensors for a broad range of applications up to mm-wave frequencies.
View vendor page
RelMicroS is a pioneering semiconductor IP design company. RelMicroS designs IP cores that are resilient to silicon hardware degradation for advanced technology nodes.


View vendor page
France
IP-Maker is expert in storage IP cores.
Services
IPM-Service
IP Cores
IPM-UNFC, IPM-NVMe, IPM-BCH
View vendor page
USA
Sankalp Semiconductor is a design service company offering comprehensive digital, analog and mixed signal application specific SoCs and IP related services.
Services
ASIC/FPGA Services, Analog & Mixed Signal Services , Custom Layout Services , Technology Foundation Services , IP Choice
IP Cores
GPIOs Libraries , High-speed Interface IP Portfolio
View vendor page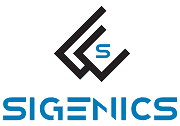 USA
Sigenics Inc. specializes in designing, testing and delivering custom integrated circuits for sensor, analog, and mixed-signal applications within various markets.
Services
Integrated Circuit (IC) Design, Full Turn-Key ASIC Supplier, Fabless Manufacturing
IP Cores
Logic Families, Analog
View vendor page