Chip IP
The richest directory of Chip IP worldwide. Find the Chip IP vendor that matches your needs.
103 results found
France
Worldwide Silicon IP provider: Libraries, Analog IPs, CPU…
Design services for custom ASIC / SoC from specification up to production

Services
ASIC design, ASIC verification, Silicon validation, Turnkey (full supply chain services)
IP Cores
Microcontrollers and IDE solution, Embedded Memory and Standard Cell Libraries, High resolution audio converters / High resolution measurement converters
View vendor page
The Netherlands
SystematIC is analog, mixed-signal ASIC & system design service company, with proven experience on Sensor Interfacing and Power conversion.
Services
SystematIC- Custom ASIC Design, Turnkey (Supply chain Services), Sensor Interfacing, Integrated Power, High Voltage Expertise
IP Cores
Analog IP
View vendor page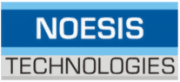 Greece
Noesis Technologies is a Silicon IP provider specialized in hardware implementation of complex telecom algorithms for wireless and wireline applications.
Services
IP Customization—System Design—Consulting
IP Cores
Forward Error Correction, Voice & Data Compression, Security, Telecom DSP, Communication Protocols & Networking, Baseband PHYs
View vendor page
USA
Cactus Semiconductor is a full-service provider of low-power mixed-signal ASICs specializing in miniaturized portable and implantable medical devices.

Services
Turnkey ASIC Supplier, IC Design Services Provider, Application Specific Standard Products (ASSP)
View vendor page
USA
JVD has been supplying Analog ASICs to the Medical, Automotive, Aerospace, Industrial, Power Management & Consumer Markets since 1982.
Services
Lower Your Product Costs, Reduce the Size of your Existing Design, Protect Your Intellectual Property, Protect Yourself from Product Obsolescence, No Minimum Volume or Financial Restrictions, Free NRE and Tooling
View vendor page