Chip IP
The richest directory of Chip IP worldwide. Find the Chip IP vendor that matches your needs.
106 results found
USA
ASICS World Services is your partner for Design, Synthesis and Verification. Over 20 years of industry experience - proven track record.
View vendor page
CVC is worldwide leader in providing Design-Verification training, services & custom Verification IPs for 10+ years.
View vendor page
Comcores provides leading edge silicon agnostic IP Cores for wireless and wireline communication systems.
View vendor page
USA
Faststream Technologies is an ASIC design company experienced in Analog IC Design, Digital Backend, Design Verification, Embedded System.
Services
Custom Analog Mixed-Signal ASIC Solutions, ASIC, SoC, FPGA Design Services, Design Verification, Silicon Validation, IC Design Services, DFT Services
IP Cores
Microcontrollers and IDE solution, Custom Memory IP and I/Os, DDR3/DDR2 Memory Controller, 3D Graphics Processor for Wearables/IoT, Gigabit Ethernet PHY Cores, Wired and Wireless Connectivity
View vendor page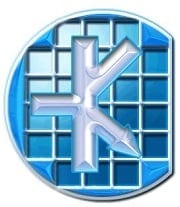 Canada
Comport Data offers analog, mixed-signal and digital IC design, layout, testing and manufacturing using CMOS, BiCMOS and Bipolar technologies and processes.
Services
Mixed-Signal ASIC Designs Portfolio, ASIC Design, ASIC Testing, Products, Comport Data, Comport Data Contact Form
View vendor page