Chip IP
The richest directory of Chip IP worldwide. Find the Chip IP vendor that matches your needs.
106 results found
Japan
NSCore specialized in the field of non-volatile memory (NVM) technology. NSCore's intellectual property (IP) is both OPT and MTP as well for any CMOS process geometries.
View vendor page
Russia
IPrium offers FPGA and ASIC IP Cores for high-quality modems to customers worldwide.
View vendor page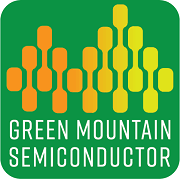 USA
Green Mountain Semiconductor provides full custom circuit design and layout services, from individual expert contracting to turn-key product development.
Services
Circuit Design, Product Development, Memory products, IP and consulting, Test Consulting
View vendor page
USA
Pacific Microchip Corp. is a privately held IC design company founded in 2006 and headquartered in Los Angeles, California USA.
View vendor page
India
Semiconductor Design verification organization focusing on IoT chips.
View vendor page