Foundry Service
The richest directory of Foundry Service worldwide. Find the Foundry Service that matches your needs.
36 results found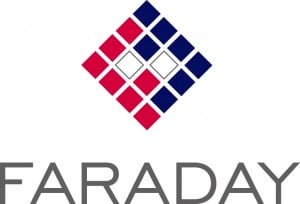 Taiwan
A leading fabless ASIC / SoC design service and silicon IP provider with 20 years of experience.
Services
Intellectual Property (IP) & Process Technology, SoC/ASIC Development Platform, Design Flow, Packaging & Testing, Production Service, Application-Oriented Value-Added Services
IP Cores
USB3.1 Gen1 IP Solutions, Technology Optimized Standard Cell Library, ESD Robust Multi-Voltage I/O, Low Power SRAM with High Production Yield
View vendor page
USA
asicNorth provides comprehensive VLSI design services to the semiconductor industry offering a wide range of innovative and well-managed technical solutions.
Services
ASIC Design, Analog / Mixed Signal ASIC Design, RF ASIC & IP Design, Turn-Key Design & Supply Chain Management, IP Development / Verification / Characterization
IP Cores
Pipeline ADC, SAR ADC, RFID Building Blocks, Voltage Regulator
View vendor page
Germany
Racyics is an experienced integrated circuit design service provider and GLOBALFOUNDRIES channel partner with focus on advanced semiconductor nodes.
Services
Design Services, Foundry Access, Custom IP, Turnkey Solution, makeChip Hosted Design Service Platform
IP Cores
0.4V Standard Cell Library for 22FDX (22nm FDSOI), Adaptive Body Bias Solution for 22FDX (22nm FDSOI)
View vendor page
USA
MegaChips is a trusted partner, delivering technology and expertise that enable products uniquely designed for people and engineered for performances.
Services
RTL Design, Place and Route with Timing verification, Package Design, Wafer Fabrication, COT Services
IP Cores
Multi-rate SerDes, BroadR-Reach Compliant Ethernet PHY, AFE, DisplayPort, HDMI, Processor
View vendor page
Taiwan
UMC is a world-leading semiconductor foundry that manufactures advanced process ICs for applications spanning every major sector of the semiconductor industry.
Services
Advanced Technology 40nm, 28nm, Advanced Technology 90nm, 65nm/55nm, Mature Nodes, Speciality Technology MS/RF, NVM, HV, Test Services/Package Solution
View vendor page