Foundry Services
The richest directory of Foundry Services worldwide. Find the Foundry Services that matches your needs.
32 results found
Desert Silicon, Inc. is an Electronic Materials supplier providing spin on glass, wafers, and wafer processing services.
View vendor page
Belgium
With many years of experience of highly integrated digital electronic systems developments, Barco Silex is providing design services for complex ASIC, SoC, FPGA and electronic boards, for various markets and application areas.
Services
ASIC and SoC design, FPGA and Progammable SoC design, High-end Electronic Board Design, Supply Chain Management
IP Cores
Security and cryptography IPs, JPEG 2000 IPs, JPEG IPs, Memory controllers IPs, MPEG-2 IPs, VC-2 LD, lightweight video compression codec, PCI Express (PCIe) Endpoint DMA - BA611
View vendor page
Israel
ASIC, COT, Mixed Signal, IPs design services, turn-key and Bitcoin solutions for advanced technologies (180nm, 90nm, 65nm, 40nm, 28nm, 20nm and 16nm).
Services
ASIC Services, Mixed Signal Services, Spec-in / Turnkey Services
IP Cores
High Speed Serdes solutions, High end, high speed ADC/DAC, Low-Power, Cost-Effective 8- and 16-bit MCUs, Video, Image & Data Compression, MIPI, RF
View vendor page
ams is a global leader in the design and manufacture of advanced sensor solutions, and a full service foundry partner offering turnkey solutions.
View vendor page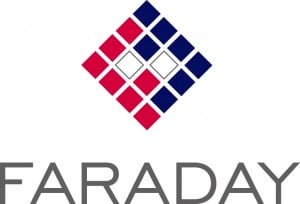 Taiwan
A leading fabless ASIC / SoC design service and silicon IP provider with 20 years of experience.
Services
Intellectual Property (IP) & Process Technology, SoC/ASIC Development Platform, Design Flow, Packaging & Testing, Production Service, Application-Oriented Value-Added Services
IP Cores
USB3.1 Gen1 IP Solutions, Technology Optimized Standard Cell Library, ESD Robust Multi-Voltage I/O, Low Power SRAM with High Production Yield
View vendor page