Silicon IP
The richest directory of Silicon IP worldwide. Find Silicon IP the vendor that matches your needs.
106 results found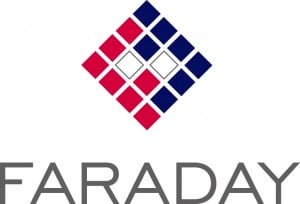 Taiwan
A leading fabless ASIC / SoC design service and silicon IP provider with 20 years of experience.
Services
Intellectual Property (IP) & Process Technology, SoC/ASIC Development Platform, Design Flow, Packaging & Testing, Production Service, Application-Oriented Value-Added Services
IP Cores
USB3.1 Gen1 IP Solutions, Technology Optimized Standard Cell Library, ESD Robust Multi-Voltage I/O, Low Power SRAM with High Production Yield
View vendor page
Brazil
LSI-TEC is a Brazilian Design House with experience designing analog, mixed-signal and RF integrated circuits (both ASIC and IP blocks).
View vendor page
Australia
RADLogic provides Mixed Signal IC Design Services, IP Block Development and Sales, and Board, Software and System Application Development.
Services
IC Design Services, IP Development, RFID, Design Tools, Technologies, System Design
IP Cores
Radio Frequency Identification (RFID), Power Management, Medical Microelectronics, Data Conversion
View vendor page
india
A leading silicon-proven IP and ASIC Solutions provider for Advanced Process Technologies along with Embedded Software & System-Level Solutions.
View vendor page
France
Worldwide Silicon IP provider: Libraries, Analog IPs, CPU…
Design services for custom ASIC / SoC from specification up to production

Services
ASIC design, ASIC verification, Silicon validation, Turnkey (full supply chain services)
IP Cores
Microcontrollers and IDE solution, Embedded Memory and Standard Cell Libraries, High resolution audio converters / High resolution measurement converters
View vendor page