Silicon IP
The richest directory of Silicon IP worldwide. Find Silicon IP the vendor that matches your needs.
103 results found
Egypt
Design of high performance architectures for mathematics, digital signal processing, and digital image processing.
View vendor page
France
Secure-IC develops trusted computing security technologies for embedded systems to protect them from malevolent attacks and cyber threats.
View vendor page
India
Asiczen is a Verification IP solutions company founded in 2014. We focus on building cutting edge Design/Verification IPs and offer SoC/IP design/verification services.
View vendor page
USA
Esencia Technologies specialized in providing turn-key services from spec to Production in semiconductor space. One of our key product includes EScala Design platform that generates application specific configurable VLIW processor cores.
Services
Turnkey Design Service
IP Cores
EScala Design Platform
View vendor page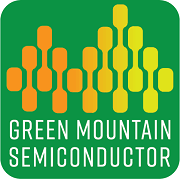 USA
Green Mountain Semiconductor provides full custom circuit design and layout services, from individual expert contracting to turn-key product development.
Services
Circuit Design, Product Development, Memory products, IP and consulting, Test Consulting
View vendor page