Silicon IP
The richest directory of Silicon IP worldwide. Find Silicon IP the vendor that matches your needs.
103 results found
Japan
NSCore specialized in the field of non-volatile memory (NVM) technology. NSCore's intellectual property (IP) is both OPT and MTP as well for any CMOS process geometries.
View vendor page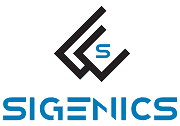 USA
Sigenics Inc. specializes in designing, testing and delivering custom integrated circuits for sensor, analog, and mixed-signal applications within various markets.
Services
Integrated Circuit (IC) Design, Full Turn-Key ASIC Supplier, Fabless Manufacturing
IP Cores
Logic Families, Analog
View vendor page
USA
Faststream Technologies is an ASIC design company experienced in Analog IC Design, Digital Backend, Design Verification, Embedded System.
Services
Custom Analog Mixed-Signal ASIC Solutions, ASIC, SoC, FPGA Design Services, Design Verification, Silicon Validation, IC Design Services, DFT Services
IP Cores
Microcontrollers and IDE solution, Custom Memory IP and I/Os, DDR3/DDR2 Memory Controller, 3D Graphics Processor for Wearables/IoT, Gigabit Ethernet PHY Cores, Wired and Wireless Connectivity
View vendor page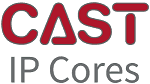 USA
CAST provides digital IP cores, including processors; video, image, and data compression; automotive and avionics buses; peripherals; and encryption.
Services
IP Integration
IP Cores
Microcontrollers and Processors, Video and Image Compression, Data Compression, Interconnects and Interfaces , Peripherals, Controllers, and Security, AMBA System Infrastructure and Functions
View vendor page
Egypt
Si-Ware Systems (SWS) does custom ASIC development and supply specializing in analog/mixed-signal and RF design.
Services
Turnkey ASIC Provider, Analog/Mixed-Signal & RF Expertise, Sensors & MEMS, Design Methodology
IP Cores
RF/Wireless, High Voltage DC-DC Converters, Analog Frontends, System Level / Digital IP, Power Management, Data Converters
View vendor page