Silicon IP
The richest directory of Silicon IP worldwide. Find Silicon IP the vendor that matches your needs.
100 results found
India
Asiczen is a Verification IP solutions company founded in 2014. We focus on building cutting edge Design/Verification IPs and offer SoC/IP design/verification services.
View vendor page
Korea
Providing the customers with cost-effective Analog, mixed-Signal IPs, and with ASIC solutions.
View vendor page
USA
Arasan Chip Systems provides total IP solutions for mobile storage and connectivity applications.
View vendor page
France
SCALINX is a fabless semiconductor company offering Analog and Mixed-Signal turn-key ASIC and custom IP design services.
Services
New concept feasibility, ASIC design and supply, IP design service
IP Cores
ADX core IPs, AFE and Data Conversion Systems, Smart conversion IP blocks, Support functions IP block
View vendor page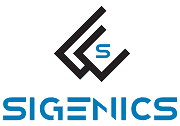 USA
Sigenics Inc. specializes in designing, testing and delivering custom integrated circuits for sensor, analog, and mixed-signal applications within various markets.
Services
Integrated Circuit (IC) Design, Full Turn-Key ASIC Supplier, Fabless Manufacturing
IP Cores
Logic Families, Analog
View vendor page