SoC IP
The richest directory of Soc IP worldwide. Find the Soc IP vendor that matches your needs.
103 results found
Korea
Providing the customers with cost-effective Analog, mixed-Signal IPs, and with ASIC solutions.
View vendor page
Serbia
HDL Design House delivers leading-edge digital, analog, and back-end design and verification services and products in numerous areas of SoC.
Services
SoC Verification, System Development
IP Cores
V-by-One PCS Rx IP Core , JESD204B PCS Rx IP Core, JESD204B PCS Tx IP Core, PCS IP Core, MIPI CSI2 Tx IP Core, HDMI v1.4 Transmitter IP Core
View vendor page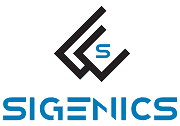 USA
Sigenics Inc. specializes in designing, testing and delivering custom integrated circuits for sensor, analog, and mixed-signal applications within various markets.
Services
Integrated Circuit (IC) Design, Full Turn-Key ASIC Supplier, Fabless Manufacturing
IP Cores
Logic Families, Analog
View vendor page
France
Cortus licenses silicon efficient, low power, 32-bit processor IP for embedded SoC applications and SW development tools.
View vendor page
Canada and USA
XtremeEDA, founded in 2002, is a North-American based provider of design and verification services for the semiconductor industry.
Services
Digital Design Verification (DV), Digital Microarchitecture, Design, & Implementation, Analog Modeling & Mixed Signal (AMS) Verification
IP Cores
Security & Encryption, Standard Interconnect and Communication Protocols
View vendor page