Chip IP
The richest directory of Chip IP worldwide. Find the Chip IP vendor that matches your needs.
132 results found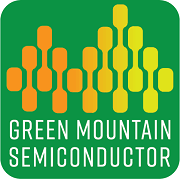 USA
Green Mountain Semiconductor provides full custom circuit design and layout services, from individual expert contracting to turn-key product development.
Services
Circuit Design, Product Development, Memory products, IP and consulting, Test Consulting
View vendor page
USA
LinearASICs brings more than 25 years of experience in providing a full turn-key ASIC design service with extensive expertise in Analog & Mixed-Signal semiconductors.
Services
Analog / Mixed Signal ASIC Design, Circuit Design, Back-End Services, Custom PDK and PCELL, Low Cost ASIC or ASSP, Smart Integrated Power
IP Cores
Analog Signal Path IP (Amplifiers, ADCs, DACs, LDOs)
View vendor page
Switzerland
HMT is a designer and supplier for robust or low-noise mixed signal ASICs, primarily for sensors and actuators.
Services
Robust ASICs, Low-noise and Micropower ASICs, ASIC qualification (AEC-Q100), certification and failure analysis, Production Test (Zero defect), Miniature Assembly
IP Cores
IO-Link
View vendor page
Switzerland
Leader in ultra low power analogue and mixed signal ASIC design and IP licensing, including RF, image sensor and SOC.
Services
ASIC and SOC design, Silicon IP licensing, Ultra low-power 2.4 GHz transceiver for Bluetooth Smart & IoT, Ultra low-power icyflex® processors
View vendor page
videantis licenses processor IP and optimized software for computer vision and video coding for automotive, mobile, home, and emerging markets.
View vendor page