Chip IP
The richest directory of Chip IP worldwide. Find the Chip IP vendor that matches your needs.
97 results found
Comcores provides leading edge silicon agnostic IP Cores for wireless and wireline communication systems.
View vendor page
USA
Tekmos provides low cost ASICs, efficiently matching fab technology to your application. Digital, mixed signal, and high voltage ASICs.
Services
Low Cost ASICs, FPGA Conversions, Unify Stacked Die SIPS, Mixed Signal ASICs, High Temperature Circuits, Mature Microcontrollers
IP Cores
80C51 Family, 68HC(7)05 Family, 68HC(7)11 Family, 80C186 Family, 68020 Family
View vendor page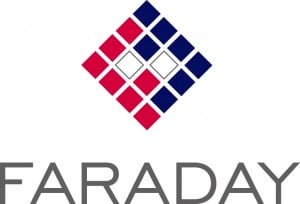 Taiwan
A leading fabless ASIC / SoC design service and silicon IP provider with 20 years of experience.
Services
Intellectual Property (IP) & Process Technology, SoC/ASIC Development Platform, Design Flow, Packaging & Testing, Production Service, Application-Oriented Value-Added Services
IP Cores
USB3.1 Gen1 IP Solutions, Technology Optimized Standard Cell Library, ESD Robust Multi-Voltage I/O, Low Power SRAM with High Production Yield
View vendor page
USA
Developer of Low-Latency Ethernet and Interlaken semiconductor IP solutions for ASIC, ASSP, and FPGA.
IP Cores
1G to 1,000Gbps Interlaken IP cores, 1G to 400Gbps Ethernet IP Cores, Low latency Ethernet for Financial Markets
View vendor page
India
SeviTech Systems provides full-chip design services, VIP solutions & unique software toolkits for fast and efficient implementation of complex ASIC, SoC & FPGAs for its global customers.
Services
SoC Verification, IP Level Verification, FPGA Prototyping, ASIC Implementation
View vendor page