Chip IP
The richest directory of Chip IP worldwide. Find the Chip IP vendor that matches your needs.
113 results found
Belgium
nSilition is a leading analog and mixed-signal semiconductor IP provider and full custom IC design house making your electronics smaller smarter and stronger.
View vendor page
USA
Truechip is a leading provider of Design and Verification solutions – which help you accelerate your design, lowering the cost and the risks associated with the development of your ASIC, FPGA and SoC.
View vendor page
Japan
NSCore specialized in the field of non-volatile memory (NVM) technology. NSCore's intellectual property (IP) is both OPT and MTP as well for any CMOS process geometries.
View vendor page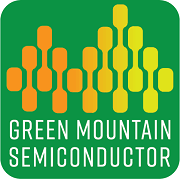 USA
Green Mountain Semiconductor provides full custom circuit design and layout services, from individual expert contracting to turn-key product development.
Services
Circuit Design, Product Development, Memory products, IP and consulting, Test Consulting
View vendor page
UK
T&VS provides specialist software test and hardware verification solutions to help clients ensure their products are reliable, safe and secure.
Services
Hardware Verification, Software Testing, Security, Safety, Training
IP Cores
Verification IP, ARM-based VIP, Hi-Speed VIP, MIPI VIP, Memory and Storage VIP, Universal Serial IO VIP
View vendor page