Chip IP
The richest directory of Chip IP worldwide. Find the Chip IP vendor that matches your needs.
116 results found
Microdul AG, Customised Swiss Microelectronics, Medical Modules, Ultra-Low-Power ASICs (nA, nW).
View vendor page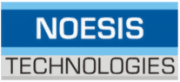 Greece
Noesis Technologies is a Silicon IP provider specialized in hardware implementation of complex telecom algorithms for wireless and wireline applications.
Services
IP Customization—System Design—Consulting
IP Cores
Forward Error Correction, Voice & Data Compression, Security, Telecom DSP, Communication Protocols & Networking, Baseband PHYs
View vendor page
USA
Vidatronic is a fabless semiconductor company specializing in advanced energy-efficient power management solutions and design services for embedded and stand-alone applications.
Services
Analog and mixed-signal circuit design services, Analog mixed-signal layout design services, Design, Verification, Synthesis and Place and Route of Digital Blocks or Chips
IP Cores
Noise Quencher® Low Dropout (LDO) Voltage Regulators, Power Quencher™ Low Dropout (LDO) Voltage Regulators, DC-DC Switching Converters, Foundation IP Collection, I2C Interface
View vendor page
Belgium
Sofics is an IP provider improving reliability of ICs through innovative designs. Sofics offers 3 products: TakeCharge®, PowerQubic® and CustomIO®.

Services
IP Provider, IO Design, Consulting and testing services
IP Cores
Low Voltage ESD/EOS protection (up to 5V), HV/BCD EOS/ESD protection (5V and higher), LIN PHY (transceiver) , Programmable Clipping Circuit for Antenna pins, Power-on-Reset Circuit, Radiation Hard, ESD robust Level Shifters
View vendor page
USA
FortifyIQ offers: a comprehensive software suite needed for detection and remediation of side-channel threats at the pre-silicon stage
and IP Cores resistant to side-channel attacks.

Services
PowerIQ - Accurate Pre-Silicon Microchip Power Consumption Simulation, TraceIQ - Side-Channel Attack Resistance Testing
IP Cores
Side-Channel Attack Protected AES Cores: AES-128, 192, and/or 256 Standards
View vendor page