Chip IP
The richest directory of Chip IP worldwide. Find the Chip IP vendor that matches your needs.
107 results found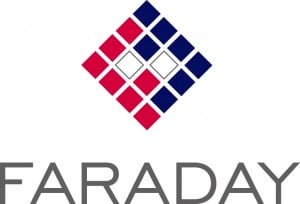 Taiwan
A leading fabless ASIC / SoC design service and silicon IP provider with 20 years of experience.
Services
Intellectual Property (IP) & Process Technology, SoC/ASIC Development Platform, Design Flow, Packaging & Testing, Production Service, Application-Oriented Value-Added Services
IP Cores
USB3.1 Gen1 IP Solutions, Technology Optimized Standard Cell Library, ESD Robust Multi-Voltage I/O, Low Power SRAM with High Production Yield
View vendor page
Germany
Racyics is an experienced integrated circuit design service provider and GLOBALFOUNDRIES channel partner with focus on advanced semiconductor nodes.
Services
Design Services, Foundry Access, Custom IP, Turnkey Solution, makeChip Hosted Design Service Platform
IP Cores
0.4V Standard Cell Library for 22FDX (22nm FDSOI), Adaptive Body Bias Solution for 22FDX (22nm FDSOI)
View vendor page
India
Asiczen is a Verification IP solutions company founded in 2014. We focus on building cutting edge Design/Verification IPs and offer SoC/IP design/verification services.
View vendor page
Finland
CoreHW is your one-stop custom ASIC solution partner. CoreHW can create your exclusive ASIC in a flash with our broad IP portfolio and partner network. CoreHW is ISO9001:2015 certified company.
Services
IC Design Services, Semiconductor IP & Chip products, Full cycle ASIC and SoC Turnkey Solution , ASIC characterization services, Partner Access
IP Cores
CoreVCO, CorePLL, CorePLL6G, CoreADC, CoreDCDC, Antenna switch, Antennas, CoreHW IPs
View vendor page
UK
T&VS provides specialist software test and hardware verification solutions to help clients ensure their products are reliable, safe and secure.
Services
Hardware Verification, Software Testing, Security, Safety, Training
IP Cores
Verification IP, ARM-based VIP, Hi-Speed VIP, MIPI VIP, Memory and Storage VIP, Universal Serial IO VIP
View vendor page