Chip IP
The richest directory of Chip IP worldwide. Find the Chip IP vendor that matches your needs.
103 results found
Egypt
Si-Ware Systems (SWS) does custom ASIC development and supply specializing in analog/mixed-signal and RF design.
Services
Turnkey ASIC Provider, Analog/Mixed-Signal & RF Expertise, Sensors & MEMS, Design Methodology
IP Cores
RF/Wireless, High Voltage DC-DC Converters, Analog Frontends, System Level / Digital IP, Power Management, Data Converters
View vendor page
Germany
Racyics is an experienced integrated circuit design service provider and GLOBALFOUNDRIES channel partner with focus on advanced semiconductor nodes.
Services
Design Services, Foundry Access, Custom IP, Turnkey Solution, makeChip Hosted Design Service Platform
IP Cores
0.4V Standard Cell Library for 22FDX (22nm FDSOI), Adaptive Body Bias Solution for 22FDX (22nm FDSOI)
View vendor page
Akronic provides IC design services and silicon-IP for wireless transceivers and radar sensors for a broad range of applications up to mm-wave frequencies.
View vendor page
USA
Stellamar is a full service design, consulting and IP licensing firm specializing in digital and mixed signal applications.
View vendor page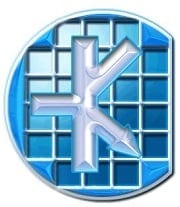 Canada
Comport Data offers analog, mixed-signal and digital IC design, layout, testing and manufacturing using CMOS, BiCMOS and Bipolar technologies and processes.
Services
Mixed-Signal ASIC Designs Portfolio, ASIC Design, ASIC Testing, Products, Comport Data, Comport Data Contact Form
View vendor page