Chip IP
The richest directory of Chip IP worldwide. Find the Chip IP vendor that matches your needs.
112 results found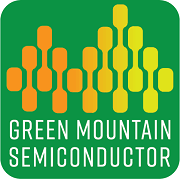 USA
Green Mountain Semiconductor provides full custom circuit design and layout services, from individual expert contracting to turn-key product development.
Services
Circuit Design, Product Development, Memory products, IP and consulting, Test Consulting
View vendor page
videantis licenses processor IP and optimized software for computer vision and video coding for automotive, mobile, home, and emerging markets.
View vendor page
Dover Microsystems offers flagship CoreGuard processor IP: hardware-based security for RISC processors that protects against all network-based attacks.
View vendor page
Packet Architects develops Switching and Routing IPs for Ethernet, IPv4/IPv6 and other packet processing technologies.
View vendor page
The Netherlands
Revolution Semiconductor offers analog/RF and mixed-signal IC design services and IP in ultra-low power wireless transceivers, e.g. UHF RFID.
View vendor page