Chip IP
The richest directory of Chip IP worldwide. Find the Chip IP vendor that matches your needs.
100 results found
India
We provide SoC design services from concept to silicon sign-off. We specialize in the area of system modeling, architecture/microarchitecture, design, verification, emulation, synthesis, timing analysis and DFT.
View vendor page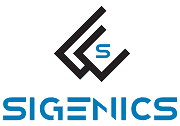 USA
Sigenics Inc. specializes in designing, testing and delivering custom integrated circuits for sensor, analog, and mixed-signal applications within various markets.
Services
Integrated Circuit (IC) Design, Full Turn-Key ASIC Supplier, Fabless Manufacturing
IP Cores
Logic Families, Analog
View vendor page
USA
Arastu Systems deliver customized IP products and related services in memory and networking area.
View vendor page
Akronic provides IC design services and silicon-IP for wireless transceivers and radar sensors for a broad range of applications up to mm-wave frequencies.
View vendor page
USA
OmniPhy is a leading provider of differentiated interface IP focused on high-speed SerDes and Ethernet PHY's.
View vendor page