IC Layout House
The richest directory of IC Layout House worldwide. Find the Chip IC Layout House that matches your needs.
154 results found
Belgium
Independent system-on-chip, FPGA and digital & mixed-signal ASIC, embedded systems design services.
View vendor page
UK
Sondrel is a System-to-Silicon IC/SoC/ASIC Design Consultancy, providing services for the automotive, IoT, mobile and communications markets from 5 international ISO27001 accredited design centers.
Services
IC/ASIC Design Services – Spec to Silicon, Off shore Design Center Business Model, IoT Consultancy Services, SoC Design for Automotive, 'Shift Left' Verification Consultancy Services, Advanced Power Management Consultancy Services
View vendor page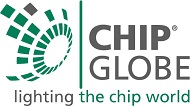 Germany
ChipGlobe offers ASIC/FPGA Design Services in Design Centers in Munich, Belgrade, Singapore: RTL2GDS, Functional Verification, Embedded Systems + Prototypes.
Services
RTL2GDS2, Functional Verification, Frontend Design, Backend Design, Embedded Systems Design
View vendor page
Israel
UniPHY Ltd. is an Israeli-based Analog Mixed-Signal design house offering A to Z product supply, ASIC services, custom and standard hard-IPs and spec. to GDS services.
Services
ASIC services, IP Design
View vendor page
USA
DXCorr designs memory compilers as well as standard cell libraries to meet the stringent requirements for SoC designs.
Services
Design Services
IP Cores
Standard Cells Libraries, TCAM & CAM, SRAM & ROM, Custom PDK and PCELL, Register Files
View vendor page