IC Layout House
The richest directory of IC Layout House worldwide. Find the Chip IC Layout House that matches your needs.
142 results found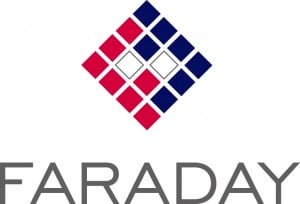 Taiwan
A leading fabless ASIC / SoC design service and silicon IP provider with 20 years of experience.
Services
Intellectual Property (IP) & Process Technology, SoC/ASIC Development Platform, Design Flow, Packaging & Testing, Production Service, Application-Oriented Value-Added Services
IP Cores
USB3.1 Gen1 IP Solutions, Technology Optimized Standard Cell Library, ESD Robust Multi-Voltage I/O, Low Power SRAM with High Production Yield
View vendor page
Our Services include FPGA Emulation and Validation, Analog and Memory Design, Physical Design, DFT, Synthesis and STA services, RTL design, and ASIC Verification Services.
View vendor page
France
IP-Maker is expert in storage IP cores.
Services
IPM-Service
IP Cores
IPM-UNFC, IPM-NVMe, IPM-BCH
View vendor page
USA
Aivaka is a fabless semiconductor company focused on providing power management design services (DC/DC and linear) voltage converters and regulators, and an array of electronic devices operating from batteries for IoT (or IoE) world and more.
View vendor page
USA
eInfochips is a global technology firm specializing in product engineering and software R&D services. We enable digital transformation for companies in Semiconductors industry which includes ASIC/FPGA-SoC design services and embedded hardware design.
Services
ASIC & FPGA Design & Development, Physical Design and DFT, Hardware Design, Verification & Validation
IP Cores
Reference Designs & EVMs
View vendor page