Semiconductor IP
The richest directory of Semiconductor IP worldwide. Find the Semiconductor IP vendor that matches your needs.
64 results found
UK
Linwave Technology based in the UK offers a range of standard QFN limiter LNAs, detectors and customised multi-chip modules for defence, marine and automotive and industrial applications.
View vendor page
Germany
Racyics is an experienced integrated circuit design service provider and GLOBALFOUNDRIES channel partner with focus on advanced semiconductor nodes.
Services
Design Services, Foundry Access, Custom IP, Turnkey Solution, makeChip Hosted Design Service Platform
IP Cores
0.4V Standard Cell Library for 22FDX (22nm FDSOI), Adaptive Body Bias Solution for 22FDX (22nm FDSOI)
View vendor page
Malaysia
SkyeChip specializes in cutting edge IPs (e.g., HBM3, NOC, DDR5/4) and IC solutions for AI and HPC.
Services
Advanced ASIC Development, New Product Introduction (NPI) Engineering, High Volume Manufacturing (HVM) Enablement
IP Cores
HBM3 PHY & Controller, Non-Coherent Network-on-Chip (NOC), Coherent Network-on-Chip (NOC), DDR5/4 PHY & Controller, Die-to-Die (D2D) Interconnect, Analog & Configurable I/Os
View vendor page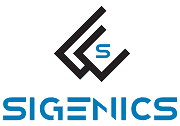 USA
Sigenics Inc. specializes in designing, testing and delivering custom integrated circuits for sensor, analog, and mixed-signal applications within various markets.
Services
Integrated Circuit (IC) Design, Full Turn-Key ASIC Supplier, Fabless Manufacturing
IP Cores
Logic Families, Analog
View vendor page
Canada
Sidense 1T-OTP is a secure, reliable, low-power and cost-effective alternative to ROM, eFuse and flash in many applications.

IP Cores
SHF, SiPROM, SLP, ULP
View vendor page