Semiconductor IP
The richest directory of Semiconductor IP worldwide. Find the Semiconductor IP vendor that matches your needs.
103 results found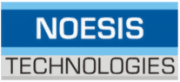 Greece
Noesis Technologies is a Silicon IP provider specialized in hardware implementation of complex telecom algorithms for wireless and wireline applications.
Services
IP Customization—System Design—Consulting
IP Cores
Forward Error Correction, Voice & Data Compression, Security, Telecom DSP, Communication Protocols & Networking, Baseband PHYs
View vendor page
Serbia
HDL Design House delivers leading-edge digital, analog, and back-end design and verification services and products in numerous areas of SoC.
Services
SoC Verification, System Development
IP Cores
V-by-One PCS Rx IP Core , JESD204B PCS Rx IP Core, JESD204B PCS Tx IP Core, PCS IP Core, MIPI CSI2 Tx IP Core, HDMI v1.4 Transmitter IP Core
View vendor page
Israel
ASIC, COT, Mixed Signal, IPs design services, turn-key and Bitcoin solutions for advanced technologies (180nm, 90nm, 65nm, 40nm, 28nm, 20nm and 16nm).
Services
ASIC Services, Mixed Signal Services, Spec-in / Turnkey Services
IP Cores
High Speed Serdes solutions, High end, high speed ADC/DAC, Low-Power, Cost-Effective 8- and 16-bit MCUs, Video, Image & Data Compression, MIPI, RF
View vendor page
France
Cortus licenses silicon efficient, low power, 32-bit processor IP for embedded SoC applications and SW development tools.
View vendor page
We provide state of the art solutions for IPD millimeter-wave Transceiver IC's using 65nm CMOS and 0.15nm GaAs process.
View vendor page