Semiconductor IP
The richest directory of Semiconductor IP worldwide. Find the Semiconductor IP vendor that matches your needs.
126 results found
Taiwan
eMemory Technology Inc. is the world's largest pure-play developer and provider of logic-based non-volatile memory (Logic NVM) technology.
IP Cores
NeoBit, NeoFuse, NeoEE, NeoMTP, NeoPUF
View vendor page
USA
High-performance, ultra-low power IP in advanced nodes for 5G, wireline/optical communications, LiDAR, Radar, automotive networking, AI, image sensors, and IoT.
IP Cores
Analog-to-Digital Converters, Digital-to-Analog Converters, Temperature, Voltage, and Process Monitors, Ultra-Low-Power IoT IP
View vendor page
Denmark
DELTA provides IC design, semiconductor testing, distribution, and complete semiconductor manufacturing services to some of the world's best known brands.
Services
ASIC Design, Testing and Packaging, Qualification and Failure Analysis, Supply Chain Services, GLOBALFOUNDRIES Channel Partner
IP Cores
RFID analog front-end
View vendor page
Greece
Alma Technologies is a semiconductor IP provider, developing high-quality FPGA and ASIC IP Cores since 2001.
IP Cores
UHT™ Image & Video Compression IP, Video Compression IP, Image Compression IP, Cryptographic Functions IP, Controllers IP
View vendor page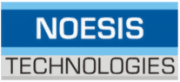 Greece
Noesis Technologies is a Silicon IP provider specialized in hardware implementation of complex telecom algorithms for wireless and wireline applications.
Services
IP Customization—System Design—Consulting
IP Cores
Forward Error Correction, Voice & Data Compression, Security, Telecom DSP, Communication Protocols & Networking, Baseband PHYs
View vendor page