Semiconductor IP
The richest directory of Semiconductor IP worldwide. Find the Semiconductor IP vendor that matches your needs.
104 results found
USA
Silicon Creations provides PLL, Oscillator and SerDes IP. The Industry's most awarded support shows we care about our customers' success.
IP Cores
Ring Based PLL's, LC PLL's, SerDes Interfaces, LVDS Interfaces, Oscillators
View vendor page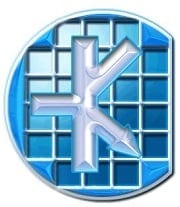 Canada
Comport Data offers analog, mixed-signal and digital IC design, layout, testing and manufacturing using CMOS, BiCMOS and Bipolar technologies and processes.
Services
Mixed-Signal ASIC Designs Portfolio, ASIC Design, ASIC Testing, Products, Comport Data, Comport Data Contact Form
View vendor page
USA
BaySand provides Standard Cell ASICs in 110nm–16nm, as well as application configurable ASICs and low cost IPs that include configurable DSP and configurable logic fabric, PLL, SERDES and more.
Services
ASIC Design Services & Implementation, ASIC turnkey Operation , Crypto Coin & Block Chain ASIC , Supply Chain Management , RF & Mixed Signal, IP Design and Licensing
IP Cores
1.6GHz Phase-Locked-Loop (PLL) , 6.5Gbps Multiprotocol SERDES PHY (GF 65nm), 12.5Gbps Multiprotocol SERDES PHY (GF 40nm), 1.6GHz Phase-Locked-Loop (PLL) (GF 65nm), Multi-Protocol Physical Coding Sublayer (PCS)
View vendor page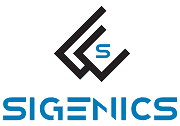 USA
Sigenics Inc. specializes in designing, testing and delivering custom integrated circuits for sensor, analog, and mixed-signal applications within various markets.
Services
Integrated Circuit (IC) Design, Full Turn-Key ASIC Supplier, Fabless Manufacturing
IP Cores
Logic Families, Analog
View vendor page
Poland
World's fastest 8051 or royalty-free 32-bit CPU? More than 70 IP Cores in portfolio. Dare to say more with DCD.
Services
IP Core development, IP Core customization, System-on-Chip
IP Cores
CPUs and MCUs, Peripherals, Debugging Tools
View vendor page