Semiconductor IP
The richest directory of Semiconductor IP worldwide. Find the Semiconductor IP vendor that matches your needs.
113 results found
USA
Stellamar is a full service design, consulting and IP licensing firm specializing in digital and mixed signal applications.
View vendor page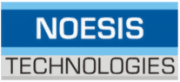 Greece
Noesis Technologies is a Silicon IP provider specialized in hardware implementation of complex telecom algorithms for wireless and wireline applications.
Services
IP Customization—System Design—Consulting
IP Cores
Forward Error Correction, Voice & Data Compression, Security, Telecom DSP, Communication Protocols & Networking, Baseband PHYs
View vendor page
Canada
Ultra low power and highly configurable microphone, audio, sensor, and IoT IP (AFE, ADC, DSP)
View vendor page
India
Wafer Space is the premier provider of Engineering Design Services in the Semiconductor, Embedded Systems and Application software domains.
Services
ASIC Design and Verification, Physical Implementation, VIP Development, Embedded Systems
View vendor page
AumRaj brings together a global team with strong expertise in design & verification. Team of AumRaj can help in direction of choosing tools, to setup environment, develop test plans, test suites development and 100% functional coverage.
View vendor page