Silicon Wafer Suppliers
The richest directory of Silicon Wafer Suppliers worldwide. Find the Silicon Wafer Suppliers that matches your needs.
32 results found
Vietnam
Vietnam Solutions LSI Corp -- providing the best answer to all you need in LSI
View vendor page
Belgium
With many years of experience of highly integrated digital electronic systems developments, Barco Silex is providing design services for complex ASIC, SoC, FPGA and electronic boards, for various markets and application areas.
Services
ASIC and SoC design, FPGA and Progammable SoC design, High-end Electronic Board Design, Supply Chain Management
IP Cores
Security and cryptography IPs, JPEG 2000 IPs, JPEG IPs, Memory controllers IPs, MPEG-2 IPs, VC-2 LD, lightweight video compression codec, PCI Express (PCIe) Endpoint DMA - BA611
View vendor page
France
System Plus Consulting is specialized in the technology and cost analysis of electronics. Based on complete teardowns the Reverse Costing studies explain the cost construction of semiconductors and electronic systems.
View vendor page
Germany
X-FAB is the world's largest analog/mixed-signal foundry group manufacturing silicon wafers for mixed-signal integrated circuits (ICs).
View vendor page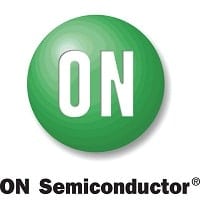 USA
On Semiconductor Custom Foundry Services group offers a comprehensive portfolio of high performance mixed signal and high voltage (BCD and Bipolar) processes to external designers and fabless companies.
Services
Custom Foundry Services, Custom Foundry Mixed-Signal Platforms, Multi-Project Support, Foundry Process Longevity
View vendor page