The Netherlands
Bruco IC is a European fabless analog, mixed-signal and high-voltage IC Design Service company, offering exclusive solutions for the automotive, ISM and consumer market.
Services
Smart Integrated Power, Wireless Communications, RF-Energy, Characterization and Testing, EDA, Consultancy and Training Services, Supply Chain Management, Certifications
View vendor page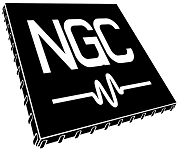 Israel
NGCircuits Ltd. Is an Analog Mixed-Signal design house offering A to Z product supply, IPs and spec. to GDS services.
Services
A to Z ASIC design services, Custom and Standard IP development
IP Cores
HDMI2.1/DisplayPort1.4/eDP1.4 TX Combo-PHY, HDMI2.1/DisplayPort1.4/eDP1.4 RX Combo-PHY, USB4.0/DisplayPort2.0 Combo-PHY
View vendor page
Turkey
ATEK is a tech company, working on high frequency circuit design. ATEK focuses on providing design and development services from RFIC/MMIC components to Microwave/mm-wave Subsystems based on customer needs.
Services
MMIC Design and Productization from DC to 90 GHz, RF/Microwave Module/Sub-system Design and Productization
IP Cores
Wideband and Narrowband GaN Power Amplifier MMIC, Wideband and Narrowband GaN Driver Amplifier MMIC, Wideband and Narrowband GaAs Driver Amplifier MMIC, GaAs Switchable RF Filter MMIC, GaAs SPDT SWITCH MMIC, GaAs Voltage Variable Attenuators (VVAs) MMIC
View vendor page