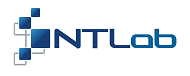 Lithuania
ASIC design service and silicon IP provider specializing in analog/mixed-signal and RF design (GNSS, RFID, telecom, medical, sensors).
Services
Turnkey ASIC Design, IP Blocks Design, Radioelectronic Devices Development
IP Cores
RF Transceivers, PLL, ADC, Process, Voltage and Temperature Sensors (PVT sensor/detector/controller), RFID (UHF tag, ID card, NFC, medical implants), Energy harvesting (power converters from RF-field to voltage and current)
View vendor page

Germany
TES is a leading German ASIC Design House and IP company and provides embedded software, hardware, RF and antenna design services.
Services
ASIC design and supply chain management, ASIC design services
IP Cores
Video and Graphics, Digital IP, Analog IP
View vendor page
Japan
NSCore specialized in the field of non-volatile memory (NVM) technology. NSCore's intellectual property (IP) is both OPT and MTP as well for any CMOS process geometries.
View vendor page