Video encoder IP Cores
Find companies providing Video encoder IP Cores. The richest directory of Video encoder IP cores worldwide. Find the supplier that matches your needs.
4 results found See AllSend Email to All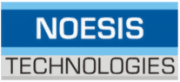 Greece
Noesis Technologies is a Silicon IP provider specialized in hardware implementation of complex telecom algorithms for wireless and wireline applications.
Services
IP Customization—System Design—Consulting
IP Cores
Forward Error Correction, Voice & Data Compression, Security, Telecom DSP, Communication Protocols & Networking, Baseband PHYs
View vendor page
Korea
Chips&Media is a leading semiconductor HW IP provider specializing in multimedia IPs, video codecs, ISP, and deep learning-based upscaling super-resolution.
IP Cores
Effective and Efficient Video Codec HW IPs, Revolutionary Super-Resolution Technology
View vendor page