ASIC Design Services
The richest directory of ASIC Design Services worldwide. Find the ASIC Design Services that matches your needs.
154 results found
UK
IN2FAB is a privately held company specialising in tools and services for the migration of semicondors between processes and foundries.
View vendor page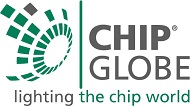 Germany
ChipGlobe offers ASIC/FPGA Design Services in Design Centers in Munich, Belgrade, Singapore: RTL2GDS, Functional Verification, Embedded Systems + Prototypes.
Services
RTL2GDS2, Functional Verification, Frontend Design, Backend Design, Embedded Systems Design
View vendor page
ams is a global leader in the design and manufacture of advanced sensor solutions, and a full service foundry partner offering turnkey solutions.
View vendor page
UK
Moortec provides compelling embedded subsystem IP solutions for Process, Voltage & Temperature (PVT) monitoring, targeting advanced node CMOS technologies from 40nm down to 7nm.
Services
IP Vendor
IP Cores
Process Monitors, Voltage Monitors, Temperature Sensors, PVT Controller
View vendor page
UK
EnSilica expertise in the design and supply of custom analogue, mixed signal and digital IC's in the consumer, automotive, industrial and communications markets.
Services
SoC Design, Supply Chain Management, ASIC Services, FPGA Design
IP Cores
Processor IP, Digital and Analog IP
View vendor page