Silicon IP
The richest directory of Silicon IP worldwide. Find Silicon IP the vendor that matches your needs.
64 results found
The Netherlands
Bruco IC is a European fabless analog, mixed-signal and high-voltage IC Design Service company, offering exclusive solutions for the automotive, ISM and consumer market.
Services
Smart Integrated Power, Wireless Communications, RF-Energy, Characterization and Testing, EDA, Consultancy and Training Services, Supply Chain Management, Certifications
View vendor page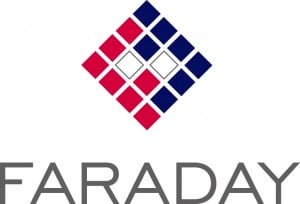 Taiwan
A leading fabless ASIC / SoC design service and silicon IP provider with 20 years of experience.
Services
Intellectual Property (IP) & Process Technology, SoC/ASIC Development Platform, Design Flow, Packaging & Testing, Production Service, Application-Oriented Value-Added Services
IP Cores
USB3.1 Gen1 IP Solutions, Technology Optimized Standard Cell Library, ESD Robust Multi-Voltage I/O, Low Power SRAM with High Production Yield
View vendor page
India
Semiconductor Design verification organization focusing on IoT chips.
View vendor page
Malaysia
SkyeChip specializes in cutting edge IPs (e.g., HBM3, NOC, DDR5/4) and IC solutions for AI and HPC.
Services
Advanced ASIC Development, New Product Introduction (NPI) Engineering, High Volume Manufacturing (HVM) Enablement
IP Cores
HBM3 PHY & Controller, Non-Coherent Network-on-Chip (NOC), Coherent Network-on-Chip (NOC), DDR5/4 PHY & Controller, Die-to-Die (D2D) Interconnect, Analog & Configurable I/Os
View vendor page
USA
asicNorth provides comprehensive VLSI design services to the semiconductor industry offering a wide range of innovative and well-managed technical solutions.
Services
ASIC Design, Analog / Mixed Signal ASIC Design, RF ASIC & IP Design, Turn-Key Design & Supply Chain Management, IP Development / Verification / Characterization
IP Cores
Pipeline ADC, SAR ADC, RFID Building Blocks, Voltage Regulator
View vendor page