Silicon IP
The richest directory of Silicon IP worldwide. Find Silicon IP the vendor that matches your needs.
87 results found
France
A semiconductor design house focused on embedded security.
IP Cores
Cryptography, Detectors, System, Interfaces
View vendor page
The Netherlands
Revolution Semiconductor offers analog/RF and mixed-signal IC design services and IP in ultra-low power wireless transceivers, e.g. UHF RFID.
View vendor page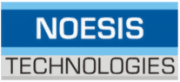 Greece
Noesis Technologies is a Silicon IP provider specialized in hardware implementation of complex telecom algorithms for wireless and wireline applications.
Services
IP Customization—System Design—Consulting
IP Cores
Forward Error Correction, Voice & Data Compression, Security, Telecom DSP, Communication Protocols & Networking, Baseband PHYs
View vendor page
USA
Innovative Data Conversion Microelectronics. Our high-performance/low-power data converter IP and other analog/mixed-signal products and design services will shorten your time-to-market.

Services
IC Design Services, Imaging System Development, IP Design Services , Custom Engineering IC Services, Testing Services
IP Cores
Analog, Mixed-Signal, RF IC's and IP's, Imaging Products and IPs, Radiation Hardened Electronics, Power and RF Components and IPs, CyberSecurity & Reliability Monitors
View vendor page
Egypt
Design of high performance architectures for mathematics, digital signal processing, and digital image processing.
View vendor page