Silicon IP
The richest directory of Silicon IP worldwide. Find Silicon IP the vendor that matches your needs.
125 results found
USA
OmniPhy is a leading provider of differentiated interface IP focused on high-speed SerDes and Ethernet PHY's.
View vendor page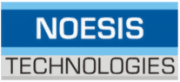 Greece
Noesis Technologies is a Silicon IP provider specialized in hardware implementation of complex telecom algorithms for wireless and wireline applications.
Services
IP Customization—System Design—Consulting
IP Cores
Forward Error Correction, Voice & Data Compression, Security, Telecom DSP, Communication Protocols & Networking, Baseband PHYs
View vendor page
USA
Founded in 2003, Aragio Solutions is a full-service provider of semiconductor intellectual property (IP) for integrated circuit (IC) design.
IP Cores
General-Purpose I/O (GPIO), ESD Protection , High-speed I/O, Memory Interfaces, Special
View vendor page
Microdul AG, Customised Swiss Microelectronics, Medical Modules, Ultra-Low-Power ASICs (nA, nW).
View vendor page
UK
Linwave Technology based in the UK offers a range of standard QFN limiter LNAs, detectors and customised multi-chip modules for defence, marine and automotive and industrial applications.
View vendor page