Silicon IP
The richest directory of Silicon IP worldwide. Find Silicon IP the vendor that matches your needs.
113 results found
India
SeviTech Systems provides full-chip design services, VIP solutions & unique software toolkits for fast and efficient implementation of complex ASIC, SoC & FPGAs for its global customers.
Services
SoC Verification, IP Level Verification, FPGA Prototyping, ASIC Implementation
View vendor page
USA
Cactus Semiconductor is a full-service provider of low-power mixed-signal ASICs specializing in miniaturized portable and implantable medical devices.

Services
Turnkey ASIC Supplier, IC Design Services Provider, Application Specific Standard Products (ASSP)
View vendor page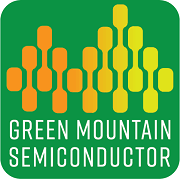 USA
Green Mountain Semiconductor provides full custom circuit design and layout services, from individual expert contracting to turn-key product development.
Services
Circuit Design, Product Development, Memory products, IP and consulting, Test Consulting
View vendor page
France
Worldwide Silicon IP provider: Libraries, Analog IPs, CPU…
Design services for custom ASIC / SoC from specification up to production

Services
ASIC design, ASIC verification, Silicon validation, Turnkey (full supply chain services)
IP Cores
Microcontrollers and IDE solution, Embedded Memory and Standard Cell Libraries, High resolution audio converters / High resolution measurement converters
View vendor page
India
We provide SoC design services from concept to silicon sign-off. We specialize in the area of system modeling, architecture/microarchitecture, design, verification, emulation, synthesis, timing analysis and DFT.
View vendor page