Silicon IP
The richest directory of Silicon IP worldwide. Find Silicon IP the vendor that matches your needs.
103 results found
France
Secure-IC develops trusted computing security technologies for embedded systems to protect them from malevolent attacks and cyber threats.
View vendor page
Japan
NSCore specialized in the field of non-volatile memory (NVM) technology. NSCore's intellectual property (IP) is both OPT and MTP as well for any CMOS process geometries.
View vendor page
Italy
RAME srl is a fabless ASIC & IP design company specializing in frequency synthesizers, energy-efficient power management and AD converters.
Services
Design Service, Layout Implementation and Verification Service, Pre-Silicon Validation Service, ASIC Testing Service
IP Cores
Low-Power Low-PhaseNoise VCO 1.5-1.9 GHz
View vendor page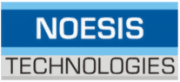 Greece
Noesis Technologies is a Silicon IP provider specialized in hardware implementation of complex telecom algorithms for wireless and wireline applications.
Services
IP Customization—System Design—Consulting
IP Cores
Forward Error Correction, Voice & Data Compression, Security, Telecom DSP, Communication Protocols & Networking, Baseband PHYs
View vendor page
UK
EnSilica expertise in the design and supply of custom analogue, mixed signal and digital IC's in the consumer, automotive, industrial and communications markets.
Services
SoC Design, Supply Chain Management, ASIC Services, FPGA Design
IP Cores
Processor IP, Digital and Analog IP
View vendor page