Silicon IP
The richest directory of Silicon IP worldwide. Find Silicon IP the vendor that matches your needs.
109 results found
USA
Developer of Low-Latency Ethernet and Interlaken semiconductor IP solutions for ASIC, ASSP, and FPGA.
IP Cores
1G to 1,000Gbps Interlaken IP cores, 1G to 400Gbps Ethernet IP Cores, Low latency Ethernet for Financial Markets
View vendor page
Greece
Alma Technologies is a semiconductor IP provider, developing high-quality FPGA and ASIC IP Cores since 2001.
IP Cores
UHT™ Image & Video Compression IP, Video Compression IP, Image Compression IP, Cryptographic Functions IP, Controllers IP
View vendor page
USA
Truechip is a leading provider of Design and Verification solutions – which help you accelerate your design, lowering the cost and the risks associated with the development of your ASIC, FPGA and SoC.
View vendor page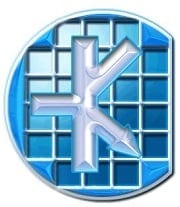 Canada
Comport Data offers analog, mixed-signal and digital IC design, layout, testing and manufacturing using CMOS, BiCMOS and Bipolar technologies and processes.
Services
Mixed-Signal ASIC Designs Portfolio, ASIC Design, ASIC Testing, Products, Comport Data, Comport Data Contact Form
View vendor page
Akronic provides IC design services and silicon-IP for wireless transceivers and radar sensors for a broad range of applications up to mm-wave frequencies.
View vendor page