IP cores
The richest directory of IP Cores worldwide. Find the IP Cores that matches your needs.
100 results found
Germany
Racyics is an experienced integrated circuit design service provider and GLOBALFOUNDRIES channel partner with focus on advanced semiconductor nodes.
Services
Design Services, Foundry Access, Custom IP, Turnkey Solution, makeChip Hosted Design Service Platform
IP Cores
0.4V Standard Cell Library for 22FDX (22nm FDSOI), Adaptive Body Bias Solution for 22FDX (22nm FDSOI)
View vendor page
Israel
UniPHY Ltd. is an Israeli-based Analog Mixed-Signal design house offering A to Z product supply, ASIC services, custom and standard hard-IPs and spec. to GDS services.
Services
ASIC services, IP Design
View vendor page
Japan
NSCore specialized in the field of non-volatile memory (NVM) technology. NSCore's intellectual property (IP) is both OPT and MTP as well for any CMOS process geometries.
View vendor page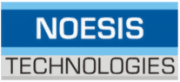 Greece
Noesis Technologies is a Silicon IP provider specialized in hardware implementation of complex telecom algorithms for wireless and wireline applications.
Services
IP Customization—System Design—Consulting
IP Cores
Forward Error Correction, Voice & Data Compression, Security, Telecom DSP, Communication Protocols & Networking, Baseband PHYs
View vendor page
USA
Tekmos provides low cost ASICs, efficiently matching fab technology to your application. Digital, mixed signal, and high voltage ASICs.
Services
Low Cost ASICs, FPGA Conversions, Unify Stacked Die SIPS, Mixed Signal ASICs, High Temperature Circuits, Mature Microcontrollers
IP Cores
80C51 Family, 68HC(7)05 Family, 68HC(7)11 Family, 80C186 Family, 68020 Family
View vendor page