IP cores
The richest directory of IP Cores worldwide. Find the IP Cores that matches your needs.
124 results found
France
Invia is a semiconductor design house focused on embedded security. We deliver hardware and software IPs intended to secure ICs.
View vendor page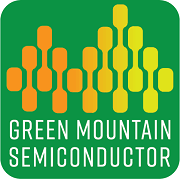 USA
Green Mountain Semiconductor provides full custom circuit design and layout services, from individual expert contracting to turn-key product development.
Services
Circuit Design, Product Development, Memory products, IP and consulting, Test Consulting
View vendor page
USA
BaySand provides Standard Cell ASICs in 110nm–16nm, as well as application configurable ASICs and low cost IPs that include configurable DSP and configurable logic fabric, PLL, SERDES and more.
Services
ASIC Design Services & Implementation, ASIC turnkey Operation , Crypto Coin & Block Chain ASIC , Supply Chain Management , RF & Mixed Signal, IP Design and Licensing
IP Cores
1.6GHz Phase-Locked-Loop (PLL) , 6.5Gbps Multiprotocol SERDES PHY (GF 65nm), 12.5Gbps Multiprotocol SERDES PHY (GF 40nm), 1.6GHz Phase-Locked-Loop (PLL) (GF 65nm), Multi-Protocol Physical Coding Sublayer (PCS)
View vendor page
UK
T&VS provides specialist software test and hardware verification solutions to help clients ensure their products are reliable, safe and secure.
Services
Hardware Verification, Software Testing, Security, Safety, Training
IP Cores
Verification IP, ARM-based VIP, Hi-Speed VIP, MIPI VIP, Memory and Storage VIP, Universal Serial IO VIP
View vendor page
USA
Tekmos provides low cost ASICs, efficiently matching fab technology to your application. Digital, mixed signal, and high voltage ASICs.
Services
Low Cost ASICs, FPGA Conversions, Unify Stacked Die SIPS, Mixed Signal ASICs, High Temperature Circuits, Mature Microcontrollers
IP Cores
80C51 Family, 68HC(7)05 Family, 68HC(7)11 Family, 80C186 Family, 68020 Family
View vendor page