SoC IP
The richest directory of Soc IP worldwide. Find the Soc IP vendor that matches your needs.
126 results found
Canada
KMX Embedded Core focuses on IP cores with product 100G/40G/10G/1G UDP/TCP protocol hardware stack cores.
View vendor page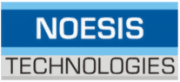 Greece
Noesis Technologies is a Silicon IP provider specialized in hardware implementation of complex telecom algorithms for wireless and wireline applications.
Services
IP Customization—System Design—Consulting
IP Cores
Forward Error Correction, Voice & Data Compression, Security, Telecom DSP, Communication Protocols & Networking, Baseband PHYs
View vendor page
Switzerland
HMT is a designer and supplier for robust or low-noise mixed signal ASICs, primarily for sensors and actuators.
Services
Robust ASICs, Low-noise and Micropower ASICs, ASIC qualification (AEC-Q100), certification and failure analysis, Production Test (Zero defect), Miniature Assembly
IP Cores
IO-Link
View vendor page
Belgium
Silex Insight is a recognized market-leading independent supplier of security and video IP solutions for embedded systems.
View vendor page
india
A leading silicon-proven IP and ASIC Solutions provider for Advanced Process Technologies along with Embedded Software & System-Level Solutions.
View vendor page