SoC IP
The richest directory of Soc IP worldwide. Find the Soc IP vendor that matches your needs.
104 results found
USA
JVD has been supplying Analog ASICs to the Medical, Automotive, Aerospace, Industrial, Power Management & Consumer Markets since 1982.
Services
Lower Your Product Costs, Reduce the Size of your Existing Design, Protect Your Intellectual Property, Protect Yourself from Product Obsolescence, No Minimum Volume or Financial Restrictions, Free NRE and Tooling
View vendor page
USA
Sankalp Semiconductor is a design service company offering comprehensive digital, analog and mixed signal application specific SoCs and IP related services.
Services
ASIC/FPGA Services, Analog & Mixed Signal Services , Custom Layout Services , Technology Foundation Services , IP Choice
IP Cores
GPIOs Libraries , High-speed Interface IP Portfolio
View vendor page
UK
T&VS provides specialist software test and hardware verification solutions to help clients ensure their products are reliable, safe and secure.
Services
Hardware Verification, Software Testing, Security, Safety, Training
IP Cores
Verification IP, ARM-based VIP, Hi-Speed VIP, MIPI VIP, Memory and Storage VIP, Universal Serial IO VIP
View vendor page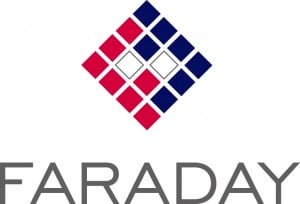 Taiwan
A leading fabless ASIC / SoC design service and silicon IP provider with 20 years of experience.
Services
Intellectual Property (IP) & Process Technology, SoC/ASIC Development Platform, Design Flow, Packaging & Testing, Production Service, Application-Oriented Value-Added Services
IP Cores
USB3.1 Gen1 IP Solutions, Technology Optimized Standard Cell Library, ESD Robust Multi-Voltage I/O, Low Power SRAM with High Production Yield
View vendor page
Creonic, a spin-off of the University of Kaiserslautern, Germany was founded in 2010 by Timo Lehnigk-Emden and Matthias Alles.
View vendor page