SoC IP
The richest directory of Soc IP worldwide. Find the Soc IP vendor that matches your needs.
131 results found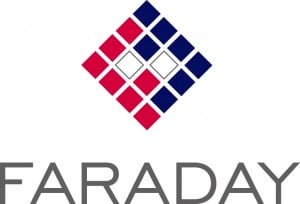 Taiwan
A leading fabless ASIC / SoC design service and silicon IP provider with 20 years of experience.
Services
Intellectual Property (IP) & Process Technology, SoC/ASIC Development Platform, Design Flow, Packaging & Testing, Production Service, Application-Oriented Value-Added Services
IP Cores
USB3.1 Gen1 IP Solutions, Technology Optimized Standard Cell Library, ESD Robust Multi-Voltage I/O, Low Power SRAM with High Production Yield
View vendor page
USA
Pacific Microchip Corp. is a privately held IC design company founded in 2006 and headquartered in Los Angeles, California USA.
View vendor page
USA
Founded in 2002. Over 200 products. Leader in Variable Delay Lines. Offering parts Packaged, as Bare Die, and PCB. (Advanced Science and Novel Technology Company, Inc.)
View vendor page
Turkey
ATEK is a tech company, working on high frequency circuit design. ATEK focuses on providing design and development services from RFIC/MMIC components to Microwave/mm-wave Subsystems based on customer needs.
Services
MMIC Design and Productization from DC to 90 GHz, RF/Microwave Module/Sub-system Design and Productization
IP Cores
Wideband and Narrowband GaN Power Amplifier MMIC, Wideband and Narrowband GaN Driver Amplifier MMIC, Wideband and Narrowband GaAs Driver Amplifier MMIC, GaAs Switchable RF Filter MMIC, GaAs SPDT SWITCH MMIC, GaAs Voltage Variable Attenuators (VVAs) MMIC
View vendor page
Taiwan
Andes Technology Corporation is the leading Asia-based suppliers of small, low-power 32-bit embedded CPU and DSP cores.
View vendor page