USA
Movellus Inc. provides the lowest power and lowest area PLLs, DLLs, and ADCs in the industry. Customizable in weeks!
Services
Custom IP
IP Cores
Ultra-low Power PLL, Low Power PLL, High Performance PLL in TSMC 7nm, DLL, ADC
View vendor page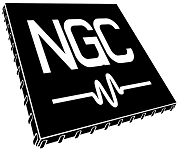 Israel
NGCircuits Ltd. Is an Analog Mixed-Signal design house offering A to Z product supply, IPs and spec. to GDS services.
Services
A to Z ASIC design services, Custom and Standard IP development
IP Cores
HDMI2.1/DisplayPort1.4/eDP1.4 TX Combo-PHY, HDMI2.1/DisplayPort1.4/eDP1.4 RX Combo-PHY, USB4.0/DisplayPort2.0 Combo-PHY
View vendor page