Italy
RAME srl is a fabless ASIC & IP design company specializing in frequency synthesizers, energy-efficient power management and AD converters.
Services
Design Service, Layout Implementation and Verification Service, Pre-Silicon Validation Service, ASIC Testing Service
IP Cores
Low-Power Low-PhaseNoise VCO 1.5-1.9 GHz
View vendor page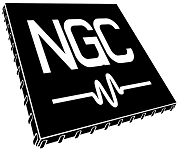 Israel
NGCircuits Ltd. Is an Analog Mixed-Signal design house offering A to Z product supply, IPs and spec. to GDS services.
Services
A to Z ASIC design services, Custom and Standard IP development
IP Cores
HDMI2.1/DisplayPort1.4/eDP1.4 TX Combo-PHY, HDMI2.1/DisplayPort1.4/eDP1.4 RX Combo-PHY, USB4.0/DisplayPort2.0 Combo-PHY
View vendor page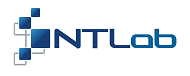 Lithuania
ASIC design service and silicon IP provider specializing in analog/mixed-signal and RF design (GNSS, RFID, telecom, medical, sensors).
Services
Turnkey ASIC Design, IP Blocks Design, Radioelectronic Devices Development
IP Cores
RF Transceivers, PLL, ADC, Process, Voltage and Temperature Sensors (PVT sensor/detector/controller), RFID (UHF tag, ID card, NFC, medical implants), Energy harvesting (power converters from RF-field to voltage and current)
View vendor page