Temperature Sensor IP cores
Find here a list of companies providing Temperature Sensor IP cores.
33 results found See AllSend Email to All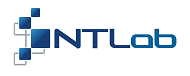 Lithuania
ASIC design service and silicon IP provider specializing in analog/mixed-signal and RF design (GNSS, RFID, telecom, medical, sensors).
Services
Turnkey ASIC Design, IP Blocks Design, Radioelectronic Devices Development
IP Cores
RF Transceivers, PLL, ADC, Process, Voltage and Temperature Sensors (PVT sensor/detector/controller), RFID (UHF tag, ID card, NFC, medical implants), Energy harvesting (power converters from RF-field to voltage and current)
View vendor page
Korea
Providing the customers with cost-effective Analog, mixed-Signal IPs, and with ASIC solutions.
View vendor page
UK
Agile Analog provides customized Analog IP that is optimized for your application, available on any process and supplied with best-in-class deliverables.
Services
Custom IP, IP Porting, Eco-system and Supply Chain Management, Design Services
IP Cores
Power Management IP, Data Converters and Sensor IP, Clock Generation and Timing IP, ADC, DAC, Voltage Regulator - LDO
View vendor page