SoC IP
The richest directory of Soc IP worldwide. Find the Soc IP vendor that matches your needs.
112 results found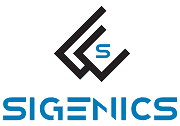 USA
Sigenics Inc. specializes in designing, testing and delivering custom integrated circuits for sensor, analog, and mixed-signal applications within various markets.
Services
Integrated Circuit (IC) Design, Full Turn-Key ASIC Supplier, Fabless Manufacturing
IP Cores
Logic Families, Analog
View vendor page
The Netherlands
Revolution Semiconductor offers analog/RF and mixed-signal IC design services and IP in ultra-low power wireless transceivers, e.g. UHF RFID.
View vendor page
USA
Analog / RF / Mixed-Mode & Digital IC design house selivers effective High-Performance custom designs providing
turnkey cost-saving added-value ASIC solutions.
Services
Chip System specifications, Block level design, Chip design, Layout design, Chip verification and tapeout, Chip measurements and characterization
IP Cores
RF blocks, PLLs, Systems
View vendor page
USA
OmniPhy is a leading provider of differentiated interface IP focused on high-speed SerDes and Ethernet PHY's.
View vendor page
India
Terminus offers SerDes based transceiver IPs for standards USB.org, PCIe-SIG, IEEE, SATA, VESA etc. Other IPs include clocking and BGR.
Services
Turnkey
IP Cores
SerDes Interface , Clocking
View vendor page