DisplayPort IP Cores
Find companies providing DisplayPort IP Cores. The richest directory of DisplayPort IP cores worldwide. Find the supplier that matches your needs.
2 results found See AllSend Email to All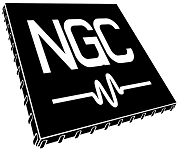 Israel
NGCircuits Ltd. Is an Analog Mixed-Signal design house offering A to Z product supply, IPs and spec. to GDS services.
Services
A to Z ASIC design services, Custom and Standard IP development
IP Cores
HDMI2.1/DisplayPort1.4/eDP1.4 TX Combo-PHY, HDMI2.1/DisplayPort1.4/eDP1.4 RX Combo-PHY, USB4.0/DisplayPort2.0 Combo-PHY
View vendor page
USA
Trilinear Technologies provides highly complex digital Intellectual Property cores for a broad range of video and display applications.
IP Cores
DisplayPort 1.4a Transmitter, DisplayPort 1.4a Receiver, Display Stream Compression (DSC 1.2a) Encoder, Display Stream Compression (DSC 1.2a) Decoder
View vendor page