SoC IP
The richest directory of Soc IP worldwide. Find the Soc IP vendor that matches your needs.
112 results found
Brazil
LSI-TEC is a Brazilian Design House with experience designing analog, mixed-signal and RF integrated circuits (both ASIC and IP blocks).
View vendor page
USA
Analog / RF / Mixed-Mode & Digital IC design house selivers effective High-Performance custom designs providing
turnkey cost-saving added-value ASIC solutions.
Services
Chip System specifications, Block level design, Chip design, Layout design, Chip verification and tapeout, Chip measurements and characterization
IP Cores
RF blocks, PLLs, Systems
View vendor page
Israel
ASIC, COT, Mixed Signal, IPs design services, turn-key and Bitcoin solutions for advanced technologies (180nm, 90nm, 65nm, 40nm, 28nm, 20nm and 16nm).
Services
ASIC Services, Mixed Signal Services, Spec-in / Turnkey Services
IP Cores
High Speed Serdes solutions, High end, high speed ADC/DAC, Low-Power, Cost-Effective 8- and 16-bit MCUs, Video, Image & Data Compression, MIPI, RF
View vendor page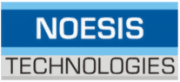 Greece
Noesis Technologies is a Silicon IP provider specialized in hardware implementation of complex telecom algorithms for wireless and wireline applications.
Services
IP Customization—System Design—Consulting
IP Cores
Forward Error Correction, Voice & Data Compression, Security, Telecom DSP, Communication Protocols & Networking, Baseband PHYs
View vendor page
USA
RFIC Solutions is a fabless design house dedicated in providing innovative IC solutions to solve engineering challenges for deploying next-gen wireless systems.
Services
MMIC X – Custom MMIC Design Service, IMAvue – Integrated Microwave Assembly Solutions, SysPro – Transceiver System Architecture and Spec Solutions, BeAmify – Beamforming Antenna Design Solutions
IP Cores
RF Amplifiers, mmWave Mixers, mmWave Phase Shifters , mmWave Multipiers
View vendor page