Chip IP
The richest directory of Chip IP worldwide. Find the Chip IP vendor that matches your needs.
106 results found
France
IP-Maker is expert in storage IP cores.
Services
IPM-Service
IP Cores
IPM-UNFC, IPM-NVMe, IPM-BCH
View vendor page
UK
Linwave Technology based in the UK offers a range of standard QFN limiter LNAs, detectors and customised multi-chip modules for defence, marine and automotive and industrial applications.
View vendor page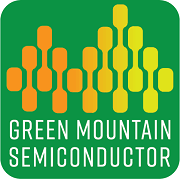 USA
Green Mountain Semiconductor provides full custom circuit design and layout services, from individual expert contracting to turn-key product development.
Services
Circuit Design, Product Development, Memory products, IP and consulting, Test Consulting
View vendor page
The Netherlands
Bruco IC is a European fabless analog, mixed-signal and high-voltage IC Design Service company, offering exclusive solutions for the automotive, ISM and consumer market.
Services
Smart Integrated Power, Wireless Communications, RF-Energy, Characterization and Testing, EDA, Consultancy and Training Services, Supply Chain Management, Certifications
View vendor page
Egypt
Design of high performance architectures for mathematics, digital signal processing, and digital image processing.
View vendor page