IP cores
The richest directory of IP Cores worldwide. Find the IP Cores that matches your needs.
105 results found
USA
Stellamar is a full service design, consulting and IP licensing firm specializing in digital and mixed signal applications.
View vendor page
Israel
ASIC, COT, Mixed Signal, IPs design services, turn-key and Bitcoin solutions for advanced technologies (180nm, 90nm, 65nm, 40nm, 28nm, 20nm and 16nm).
Services
ASIC Services, Mixed Signal Services, Spec-in / Turnkey Services
IP Cores
High Speed Serdes solutions, High end, high speed ADC/DAC, Low-Power, Cost-Effective 8- and 16-bit MCUs, Video, Image & Data Compression, MIPI, RF
View vendor page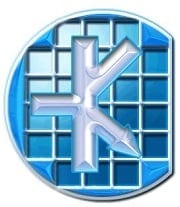 Canada
Comport Data offers analog, mixed-signal and digital IC design, layout, testing and manufacturing using CMOS, BiCMOS and Bipolar technologies and processes.
Services
Mixed-Signal ASIC Designs Portfolio, ASIC Design, ASIC Testing, Products, Comport Data, Comport Data Contact Form
View vendor page
We provide state of the art solutions for IPD millimeter-wave Transceiver IC's using 65nm CMOS and 0.15nm GaAs process.
View vendor page
Canada and USA
XtremeEDA, founded in 2002, is a North-American based provider of design and verification services for the semiconductor industry.
Services
Digital Design Verification (DV), Digital Microarchitecture, Design, & Implementation, Analog Modeling & Mixed Signal (AMS) Verification
IP Cores
Security & Encryption, Standard Interconnect and Communication Protocols
View vendor page