IP cores
The richest directory of IP Cores worldwide. Find the IP Cores that matches your needs.
122 results found
Russia
Optimizing Technologies provides ASIC and FPGA design services and propose essential set of digital and analog IPs.
Services
ASIC Design Services, FPGA Design Services
IP Cores
RISC-V CPU Core, DDR4 Controller + PHY
View vendor page
China
Brite Semiconductor is a world-leading ASIC design solution provider, targeting ULSI ASIC/SoC chip design on SMIC advanced 55nm/40nm/28nm/14nm process technology and turn-key solutions.
Services
ASIC Design Service, Turnkey Service, "YOU" IP portfolio and silicon platform solution
View vendor page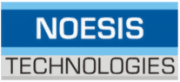 Greece
Noesis Technologies is a Silicon IP provider specialized in hardware implementation of complex telecom algorithms for wireless and wireline applications.
Services
IP Customization—System Design—Consulting
IP Cores
Forward Error Correction, Voice & Data Compression, Security, Telecom DSP, Communication Protocols & Networking, Baseband PHYs
View vendor page
Belgium
Tusk IC is a fabless millimeter wave IC design company, providing design services from 10GHz-600GHz in Silicon technologies.
Services
mmWave ASIC design services, ASIC prototype characterization, mmWave markets
IP Cores
60GHz Power Amplifier, 100+GHz transceivers for Gbps communication links, THz transmitter
View vendor page
USA
eInfochips is a global technology firm specializing in product engineering and software R&D services. We enable digital transformation for companies in Semiconductors industry which includes ASIC/FPGA-SoC design services and embedded hardware design.
Services
ASIC & FPGA Design & Development, Physical Design and DFT, Hardware Design, Verification & Validation
IP Cores
Reference Designs & EVMs
View vendor page