Semiconductor Foundry
The richest directory of Semiconductor Foundry worldwide. Find the Semiconductor Foundry that matches your needs.
36 results found
USA
Cactus Semiconductor is a full-service provider of low-power mixed-signal ASICs specializing in miniaturized portable and implantable medical devices.

Services
Turnkey ASIC Supplier, IC Design Services Provider, Application Specific Standard Products (ASSP)
View vendor page
USA
TSI Semiconductors, a trusted and automotive-qualified 8" CMOS wafer foundry, with custom process development using traditional and novel materials.
View vendor page
USA
Sankalp Semiconductor is a design service company offering comprehensive digital, analog and mixed signal application specific SoCs and IP related services.
Services
ASIC/FPGA Services, Analog & Mixed Signal Services , Custom Layout Services , Technology Foundation Services , IP Choice
IP Cores
GPIOs Libraries , High-speed Interface IP Portfolio
View vendor page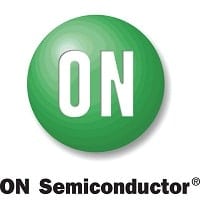 USA
On Semiconductor Custom Foundry Services group offers a comprehensive portfolio of high performance mixed signal and high voltage (BCD and Bipolar) processes to external designers and fabless companies.
Services
Custom Foundry Services, Custom Foundry Mixed-Signal Platforms, Multi-Project Support, Foundry Process Longevity
View vendor page
india
A leading silicon-proven IP and ASIC Solutions provider for Advanced Process Technologies along with Embedded Software & System-Level Solutions.
View vendor page