ADC stands for Analog to Digital Converter. It is an IP that takes in the form of an analog signal and converts it into a digital signal as the name suggests. It helps connecting a digital chip to the external analog world. The output of the IP block is in the form of either binary or digital numeric values.
While an analog signal tends to be continuous time and amplitude, the digital signal produced as the output is discrete in both regards as the input has been sampled.
There are several different types of ADCs depending on how they are implemented on the electronic circuit. One of these is the Flash AD converter which is extremely fast in terms of speed and works as a parallel circuit. It is composed of several comparators, each of which compares its input signal to the reference voltage range. It then produces an output signal that is fed into a logic circuit. The circuit itself tends to be quite large and expensive, having a rather low resolution which is comprised on due to its superior speeds.
One of the most modern kinds of ADCs is the Successive Approximation converter which employs the use of a digital logic which approximates the analog input signal with the help of a comparator having a relatively narrow range of input voltage signals. This is done using an internal digital to analog converter at each step, and the approximation is saved in a SAR (successive approximation register).
See here a list of ADC IP core vendors: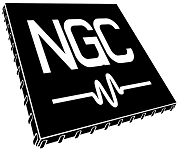 Israel

NGCircuits Ltd. Is an Analog Mixed-Signal design house offering A to Z product supply, IPs and spec. to GDS services.
IP Cores
HDMI2.1/DisplayPort1.4/eDP1.4 TX Combo-PHY, HDMI2.1/DisplayPort1.4/eDP1.4 RX Combo-PHY, USB4.0/DisplayPort2.0 Combo-PHY

View vendor page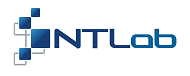 Lithuania

ASIC design service and silicon IP provider specializing in analog/mixed-signal and RF design (GNSS, RFID, telecom, medical, sensors).
IP Cores
RF Transceivers, PLL, ADC, Process, Voltage and Temperature Sensors (PVT sensor/detector/controller), RFID (UHF tag, ID card, NFC, medical implants), Energy harvesting (power converters from RF-field to voltage and current)

View vendor page
Belgium

MinDCet specializes in high-voltage, mixed-signal and power ASIC design and possesses internal production testing facilities for comprehensive solutions .
IP Cores
GaN Gate Driver, SiC Gate Driver

View vendor page
USA

High-performance, ultra-low power IP in advanced nodes for 5G, wireline/optical communications, LiDAR, Radar, automotive networking, AI, image sensors, and IoT.
IP Cores
Analog-to-Digital Converters, Digital-to-Analog Converters, Temperature, Voltage, and Process Monitors, Ultra-Low-Power IoT IP

View vendor page
France

IP-Maker is expert in storage IP cores.
IP Cores
IPM-UNFC, IPM-NVMe, IPM-BCH

View vendor page
India

Vervesemi is developing high performance Analog IPs and ASICs for sensors and wireless applications, exploiting the expertise of state-of-the-art data converters and differentiated Analog.


IP Cores
GHz ADC and DAC for 5G, Radar applications, 24b ADC and AFE for sensor, medical, Industrial process control, seismic & metering business, 12b 16b ADC, AFE for embedded microcontroller, precision motor control applications, Mic Bias, 18b Audio ADC and 24b Audio DAC for audio and ANC applications, ADC and DAC for WIFI, Bluetooth, DOSCIS, STB applications, Precision reference, RC oscillator, crystal oscillator, charge pump, LDO, Temperature sensor, Bandgap, power on reset, Charge pump, Programmable gain amplifier, High valued ICs

View vendor page