Chip IP
The richest directory of Chip IP worldwide. Find the Chip IP vendor that matches your needs.
113 results found
Belarus
NTLab provides RF, analog and mixed-signal ASICs design and IPs in various technologies and processes. IPs are available as both off-the shelf and customized products.
View vendor page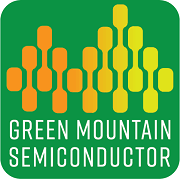 USA
Green Mountain Semiconductor provides full custom circuit design and layout services, from individual expert contracting to turn-key product development.
Services
Circuit Design, Product Development, Memory products, IP and consulting, Test Consulting
View vendor page
The Netherlands
SystematIC is analog, mixed-signal ASIC & system design service company, with proven experience on Sensor Interfacing and Power conversion.
Services
SystematIC- Custom ASIC Design, Turnkey (Supply chain Services), Sensor Interfacing, Integrated Power, High Voltage Expertise
IP Cores
Analog IP
View vendor page
Egypt
Design of high performance architectures for mathematics, digital signal processing, and digital image processing.
View vendor page
India
Asiczen is a Verification IP solutions company founded in 2014. We focus on building cutting edge Design/Verification IPs and offer SoC/IP design/verification services.
View vendor page