Foundry Services
The richest directory of Foundry Services worldwide. Find the Foundry Services that matches your needs.
35 results found
Belgium
Imec.IC-link is the semiconductor manufacturing division of imec. We help innovators, entrepreneurs and universities realize their ideas in silicon by providing low-cost prototyping, volume production and system integration of electronic assemblies.

More than 500 IC projects tape-out a year. Co-work with more than 300 companies and more than 700 universities.
Services
ASIC, SOC design, Foundry services, Turn key (supply chain management), Package and testing , TSMC's official VCA (Value Chain Aggregator) , MPW and mini ASIC Services
View vendor page
USA
ASIC, FPGA, and custom IC development services including front and back-end design, IP development, package design, manufacturing, assembly, and test.
View vendor page
Belgium
With many years of experience of highly integrated digital electronic systems developments, Barco Silex is providing design services for complex ASIC, SoC, FPGA and electronic boards, for various markets and application areas.
Services
ASIC and SoC design, FPGA and Progammable SoC design, High-end Electronic Board Design, Supply Chain Management
IP Cores
Security and cryptography IPs, JPEG 2000 IPs, JPEG IPs, Memory controllers IPs, MPEG-2 IPs, VC-2 LD, lightweight video compression codec, PCI Express (PCIe) Endpoint DMA - BA611
View vendor page
USA
TSI Semiconductors, a trusted and automotive-qualified 8" CMOS wafer foundry, with custom process development using traditional and novel materials.
View vendor page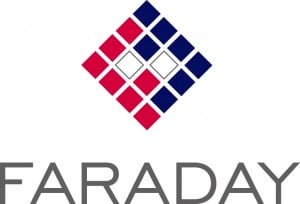 Taiwan
A leading fabless ASIC / SoC design service and silicon IP provider with 20 years of experience.
Services
Intellectual Property (IP) & Process Technology, SoC/ASIC Development Platform, Design Flow, Packaging & Testing, Production Service, Application-Oriented Value-Added Services
IP Cores
USB3.1 Gen1 IP Solutions, Technology Optimized Standard Cell Library, ESD Robust Multi-Voltage I/O, Low Power SRAM with High Production Yield
View vendor page