Silicon IP
The richest directory of Silicon IP worldwide. Find Silicon IP the vendor that matches your needs.
108 results found
France
Worldwide Silicon IP provider: Libraries, Analog IPs, CPU…
Design services for custom ASIC / SoC from specification up to production

Services
ASIC design, ASIC verification, Silicon validation, Turnkey (full supply chain services)
IP Cores
Microcontrollers and IDE solution, Embedded Memory and Standard Cell Libraries, High resolution audio converters / High resolution measurement converters
View vendor page
Serbia
HDL Design House delivers leading-edge digital, analog, and back-end design and verification services and products in numerous areas of SoC.
Services
SoC Verification, System Development
IP Cores
V-by-One PCS Rx IP Core , JESD204B PCS Rx IP Core, JESD204B PCS Tx IP Core, PCS IP Core, MIPI CSI2 Tx IP Core, HDMI v1.4 Transmitter IP Core
View vendor page
Germany
Racyics is an experienced integrated circuit design service provider and GLOBALFOUNDRIES channel partner with focus on advanced semiconductor nodes.
Services
Design Services, Foundry Access, Custom IP, Turnkey Solution, makeChip Hosted Design Service Platform
IP Cores
0.4V Standard Cell Library for 22FDX (22nm FDSOI), Adaptive Body Bias Solution for 22FDX (22nm FDSOI)
View vendor page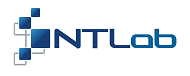 Lithuania
ASIC design service and silicon IP provider specializing in analog/mixed-signal and RF design (GNSS, RFID, telecom, medical, sensors).
Services
Turnkey ASIC Design, IP Blocks Design, Radioelectronic Devices Development
IP Cores
RF Transceivers, PLL, ADC, Process, Voltage and Temperature Sensors (PVT sensor/detector/controller), RFID (UHF tag, ID card, NFC, medical implants), Energy harvesting (power converters from RF-field to voltage and current)
View vendor page
India
Semiconductor Design verification organization focusing on IoT chips.
View vendor page