Chip Design Companies
The richest directory of Chip Design Companies worldwide. Find the Chip Design Companies that matches your needs.
159 results found
Creonic, a spin-off of the University of Kaiserslautern, Germany was founded in 2010 by Timo Lehnigk-Emden and Matthias Alles.
View vendor page
Russia
Design Сenter KM211 is a contract IC developer and processor architecture developer in Russia. KM211 is TSMC VCA for Russia. While developing processors and IP, we dedicate most of our efforts on providing Design Services for companies across the world.
View vendor page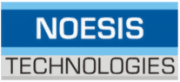 Greece
Noesis Technologies is a Silicon IP provider specialized in hardware implementation of complex telecom algorithms for wireless and wireline applications.
Services
IP Customization—System Design—Consulting
IP Cores
Forward Error Correction, Voice & Data Compression, Security, Telecom DSP, Communication Protocols & Networking, Baseband PHYs
View vendor page
Bay Area Chip Design tackles todays high NRE costs and low volume requirements of cell based designs.
View vendor page
ams is a global leader in the design and manufacture of advanced sensor solutions, and a full service foundry partner offering turnkey solutions.
View vendor page