Semiconductor IP
The richest directory of Semiconductor IP worldwide. Find the Semiconductor IP vendor that matches your needs.
105 results found
Belarus
NTLab provides RF, analog and mixed-signal ASICs design and IPs in various technologies and processes. IPs are available as both off-the shelf and customized products.
View vendor page
USA
Tekmos provides low cost ASICs, efficiently matching fab technology to your application. Digital, mixed signal, and high voltage ASICs.
Services
Low Cost ASICs, FPGA Conversions, Unify Stacked Die SIPS, Mixed Signal ASICs, High Temperature Circuits, Mature Microcontrollers
IP Cores
80C51 Family, 68HC(7)05 Family, 68HC(7)11 Family, 80C186 Family, 68020 Family
View vendor page
Serbia
HDL Design House delivers leading-edge digital, analog, and back-end design and verification services and products in numerous areas of SoC.
Services
SoC Verification, System Development
IP Cores
V-by-One PCS Rx IP Core , JESD204B PCS Rx IP Core, JESD204B PCS Tx IP Core, PCS IP Core, MIPI CSI2 Tx IP Core, HDMI v1.4 Transmitter IP Core
View vendor page
Russia
IPrium offers FPGA and ASIC IP Cores for high-quality modems to customers worldwide.
View vendor page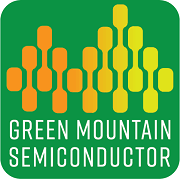 USA
Green Mountain Semiconductor provides full custom circuit design and layout services, from individual expert contracting to turn-key product development.
Services
Circuit Design, Product Development, Memory products, IP and consulting, Test Consulting
View vendor page