Chip Design Companies
The richest directory of Chip Design Companies worldwide. Find the Chip Design Companies that matches your needs.
154 results found
USA
ELSYS America provides cost-optimized ASIC, SoC and FPGA design services and solutions, from concept to silicon.
Services
ASIC Front-end Design, ASIC Design Verification, AMS Design and Physical Implementation, FPGA Design, Silicon Validation
View vendor page
Belarus
NTLab provides RF, analog and mixed-signal ASICs design and IPs in various technologies and processes. IPs are available as both off-the shelf and customized products.
View vendor page
India
SeviTech Systems provides full-chip design services, VIP solutions & unique software toolkits for fast and efficient implementation of complex ASIC, SoC & FPGAs for its global customers.
Services
SoC Verification, IP Level Verification, FPGA Prototyping, ASIC Implementation
View vendor page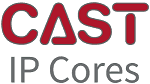 USA
CAST provides digital IP cores, including processors; video, image, and data compression; automotive and avionics buses; peripherals; and encryption.
Services
IP Integration
IP Cores
Microcontrollers and Processors, Video and Image Compression, Data Compression, Interconnects and Interfaces , Peripherals, Controllers, and Security, AMBA System Infrastructure and Functions
View vendor page
Israel
UniPHY Ltd. is an Israeli-based Analog Mixed-Signal design house offering A to Z product supply, ASIC services, custom and standard hard-IPs and spec. to GDS services.
Services
ASIC services, IP Design
View vendor page