DAC IP core
Find here a list of companies providing DAC IP cores, Digital to Analog IP cores and D2A IP cores.
40 results found See AllSend Email to All
USA
High-performance, ultra-low power IP in advanced nodes for 5G, wireline/optical communications, LiDAR, Radar, automotive networking, AI, image sensors, and IoT.
IP Cores
Analog-to-Digital Converters, Digital-to-Analog Converters, Temperature, Voltage, and Process Monitors, Ultra-Low-Power IoT IP
View vendor page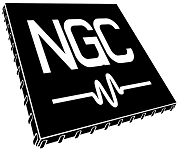 Israel
NGCircuits Ltd. Is an Analog Mixed-Signal design house offering A to Z product supply, IPs and spec. to GDS services.
Services
A to Z ASIC design services, Custom and Standard IP development
IP Cores
HDMI2.1/DisplayPort1.4/eDP1.4 TX Combo-PHY, HDMI2.1/DisplayPort1.4/eDP1.4 RX Combo-PHY, USB4.0/DisplayPort2.0 Combo-PHY
View vendor page
UK
Agile Analog provides customized Analog IP that is optimized for your application, available on any process and supplied with best-in-class deliverables.
Services
Custom IP, IP Porting, Eco-system and Supply Chain Management, Design Services
IP Cores
Power Management IP, Data Converters and Sensor IP, Clock Generation and Timing IP, ADC, DAC, Voltage Regulator - LDO
View vendor page