Chip Design Companies
The richest directory of Chip Design Companies worldwide. Find the Chip Design Companies that matches your needs.
154 results found
USA
Aivaka is a fabless semiconductor company focused on providing power management design services (DC/DC and linear) voltage converters and regulators, and an array of electronic devices operating from batteries for IoT (or IoE) world and more.
View vendor page
USA
Intrinsix specializes in the development of complex high-integration semiconductors. Consultants to start-ups and Fortune 50 companies for over 23 years
View vendor page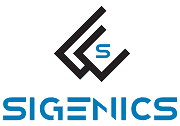 USA
Sigenics Inc. specializes in designing, testing and delivering custom integrated circuits for sensor, analog, and mixed-signal applications within various markets.
Services
Integrated Circuit (IC) Design, Full Turn-Key ASIC Supplier, Fabless Manufacturing
IP Cores
Logic Families, Analog
View vendor page
UK
IN2FAB is a privately held company specialising in tools and services for the migration of semicondors between processes and foundries.
View vendor page
Germany
Know-how and lengthy experience is what makes us successful in the design of analog, digital and Mixed-Signal ASICs. Your partner for future-oriented, Cost-optimized ASIC solutions.
Services
ASIC Design, ASIC Production, ASIC Production Management, Replacement of Obsolete Components
View vendor page